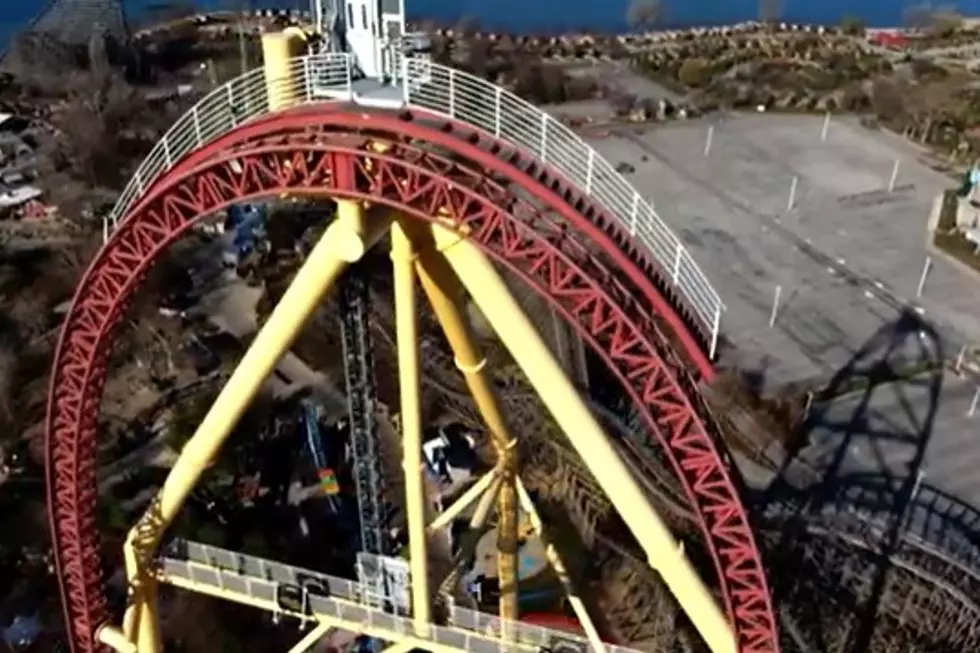 Is Cedar Point Resurrecting Top Thrill Dragster? New Video Hints 'New Formula for Thrills'
Cedar Point via YouTube
Raise your hand if you miss Top Thrill Dragster at Cedar Point. The amusement park recently shuttered the popular ride but a new video released today hints that it may be making a return, albeit likely with a new name and configuration.
Ride Closed After Injury
After 19 seasons, Cedar Point pulled the plug on Top Thrill Dragster after a piece of the ride broke loose from the coaster and struck a Swartz Creek woman in the head while she was waiting in line.
Further safety inspections cleared the ride for takeoff and absolved the park and its staff of any negligent conduct, but the ride remained closed throughout the 2022 season.
The park announced that Top Thrill Dragster 'as you know it' was being retired.
New Formula for Thrills
Cedar Point has dropped a hint that Top Thrill may not be completely dead after all.
A YouTube video released today (1/9) by the park features plenty of footage of the iconic ride and promises a 'New Formula for Thrills' coming in 2024.
No further details have been released and Cedar Point is yet to issue a press release detailing what is planned, but there is speculation that a revamped Top Thrill may be in the works, likely with a new name. The video teases that the new coaster will make its debut sometime in 2024.
According to WXYZ, Top Thrill Dragster set four new records when it debuted in 2003:  World's tallest complete circuit roller coaster, tallest roller coaster, tallest roller coaster drop, and fastest roller coaster.
Stay tuned.
Check Out All 17 Roller Coasters at Cedar Point
Cedar Point has 17 roller coasters in the park the whole family can enjoy. From fast to friendly, how many have you been on?
$55K Lansing Home Has Emergency Toilet and Cat Pics in a Closet
This $55,000 fixer-upper in Lansing, Michigan has an emergency toilet surrounded by cat photos in the front foyer.
Check Out This Foreclosed Detroit Castle
This Detroit home, built to resemble a 19th-century United Kingdom castle, is a steal at just under a half a million bucks.