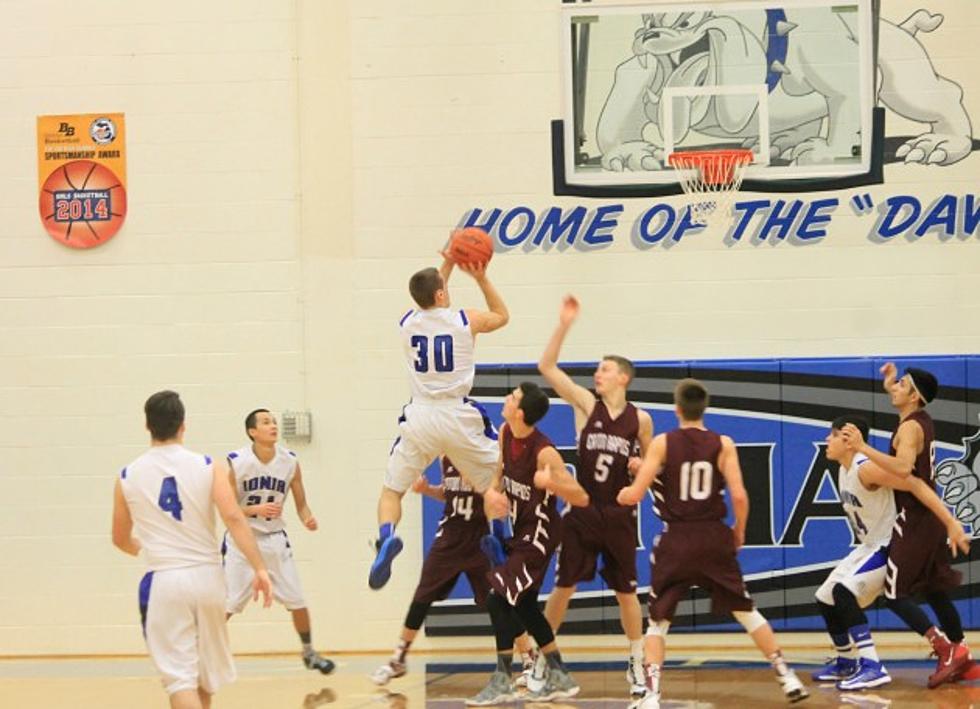 Ionia Boys' Basketball's Austin Gregory Named High School Athlete of the Week
Senior shooting guard Austin Gregory was a consistent force in leading Ionia High School's boys' basketball team the past three years. (Photo: Chris Zadorozny/Ionia Sentinel-Standard)
The 6-foot, 1-inch senior shooting guard led Ionia to an 8-13 record the past season, averaging nearly 22 points, eight rebounds and three assists per game for the Bulldogs.
"He's been carrying us on his shoulders for the past three years," Ionia Coach Scott Pischea said of Gregory. "It's been tough on him" with other teams keying on him.
"Even with that, Austin was amazingly consistent. He knew he had to play well" and he did.
One of three seniors on this year's Bulldogs squad, he was co-captain with Kollin Leonard.
"He's not the kind of kid who's a pure shooter," Pischea said of Gregory. "He's kind of a guy who you'd call slasher. He gets to the basket. ... He's been the force for our team for three years. He's the kid that other teams keyed on, and he still stepped up."
Despite such defensive pressure, he managed to make more than 61 percent of his field goals during the 2014-15 season and made 11-of-34 three-pointers. He finished with a school record 1,480 points and was named to The Associated Press' all-state Class B team as special mention.
"Austin is an outstanding young man," Ionia High Athletic Director Scott Swinehart said. "He has put in countless hours on the field, court and in the weight room and in the classroom to earn his success."
Gregory was also a three-year starter at quarterback for Ionia's football team.
The son of Sharon and Ross Gregory, he's a stellar student with a 3.896 grade-point average on a 4.0 scale at Ionia High School. He has plans to attend Northwood University in Midland, and is looking to major in business and be a walk-on with the men's basketball team.