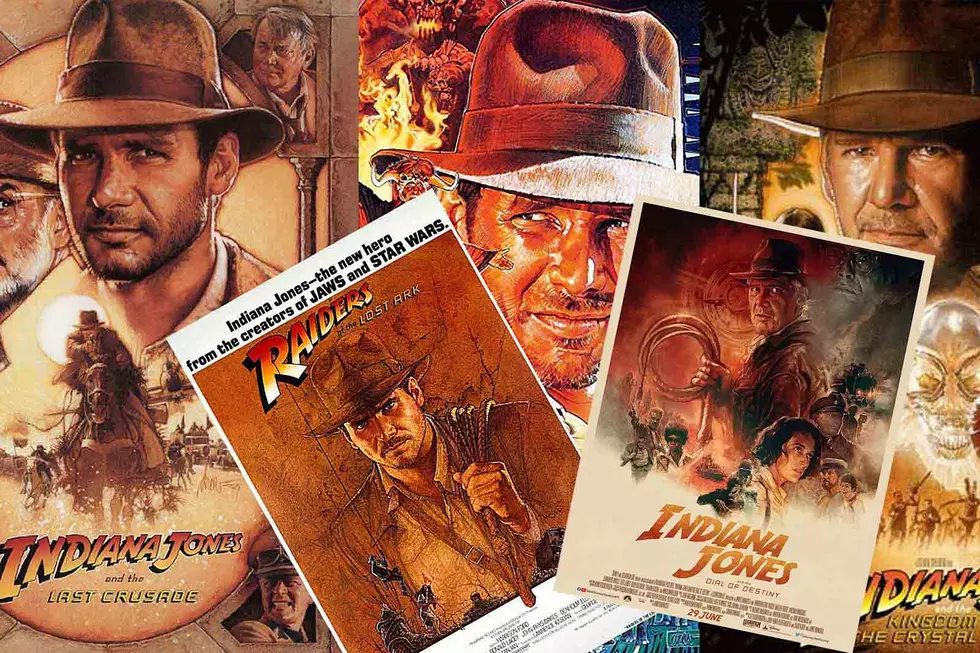 Indiana Jones Movies Ranked Worst to Best
Steven Spielberg and George Lucas were the most powerful men in Hollywood in early 1980 when they decided to work together on a new movie based on the movie serials of the '30s and '40s.
The idea – conceived by Lucas and directed by Spielberg – centered on an archaeologist who took on Nazis in the mid-'30s across the globe as he pursued the mythical Ark of the Covenant. When Raiders of the Lost Ark premiered in 1981, the movie was a monster hit, turning Indiana Jones (and, by extension, the actor who played him, Harrison Ford) into a new movie hero, and making Spielberg (right before E.T. the Extra-Terrestrial) and Lucas (in between the second and third Star Wars films) even more powerful.
It's probably no surprise that the first movie in the franchise tops our list of Indiana Jones Movies Ranked Worst to Best. But its four follow-up films include almost as many thrilling moments and classic scenes as Raiders of the Lost Ark. (There was also a television show, The Young Indiana Jones Chronicles, and four made-for-TV movies based on the program that ran in the '90s and introduced the pre-Raiders adventurer to famous historical figures. We didn't include these in our list.)
The follow-up feature films – Indiana Jones and the Temple of Doom arrived in 1984, Indiana Jones and the Last Crusade in 1989, Indiana Jones and the Kingdom of the Crystal Skull in 2008 and Indiana Jones and the Dial of Destiny in 2023 – found Indiana in various times and places, ranging from India a year before Raiders starts to the Amazon jungle in the late '50s to the late '60s, complete with hippies and war protesters. All of them offer iconic scenes that have become part of film history, as you'll see in our below list of Indiana Jones Movies Ranked Worst to Best.
Indiana Jones Movies Ranked
From thrilling escapades to sleepwalking adventures, Harrison Ford's eternal action hero has done it all.