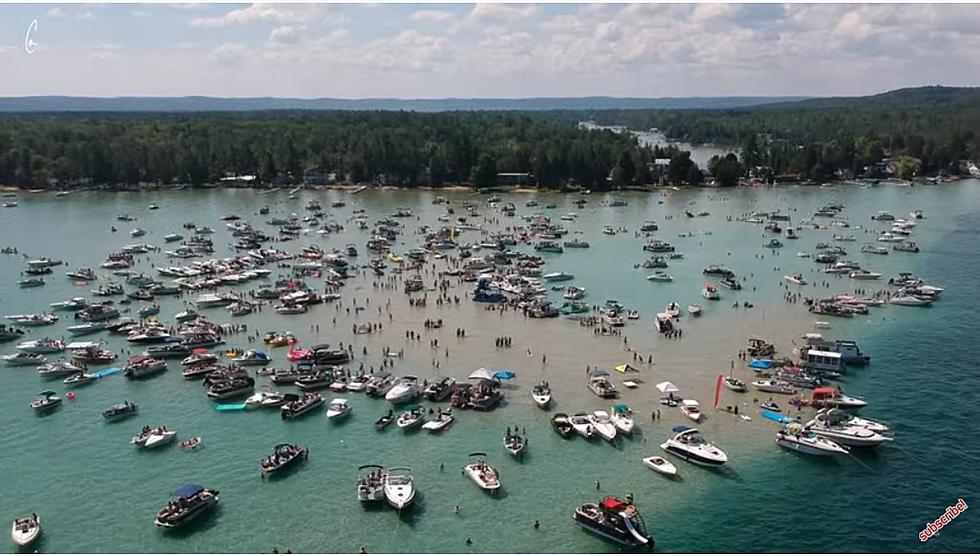 If You Partied On Torch Lake 4th of July Weekend, You Might Have COVID-19
drianashton/YouTube
Heads up if over the Fourth of July weekend you might have partied at the Torch Lake sandbar, as ClickOnDetroit.com says that it has now become a possible coronavirus exposure site.
According to the news outlet a number of people who were at the sandbar over the Fourth of July have now tested positive for COVID-19. The Health Department of Northwest Michigan told ClickONDetroit that a number of positive cases since the holiday weekend have all had a visit to the sandbar on Torch Lake in common.
I can understand why, Torch Lake, just outside of Rapid City and Elk Rapid Bay, is beautiful and the fact that the water is as clear as being in the Caribbean is definitely an allure.  But after seeing pictures of everyone parked next to each other and not practicing social distancing or wearing a face mask, it's not surprising this is a thing now.
Today is the first day of the increased protections including now it being mandatory that face masks or coverings be worn in all indoor spaces as well as an increased precaution by wearing them outside as well if you're closer than 6ft from someone else. The executive order, signed Friday, says businesses could lose their license if they don't refuse entry/service to those not complying with the face-covering mandate.
Spotted Lantern Fly: Possibly Michigan's Next Invasive Species