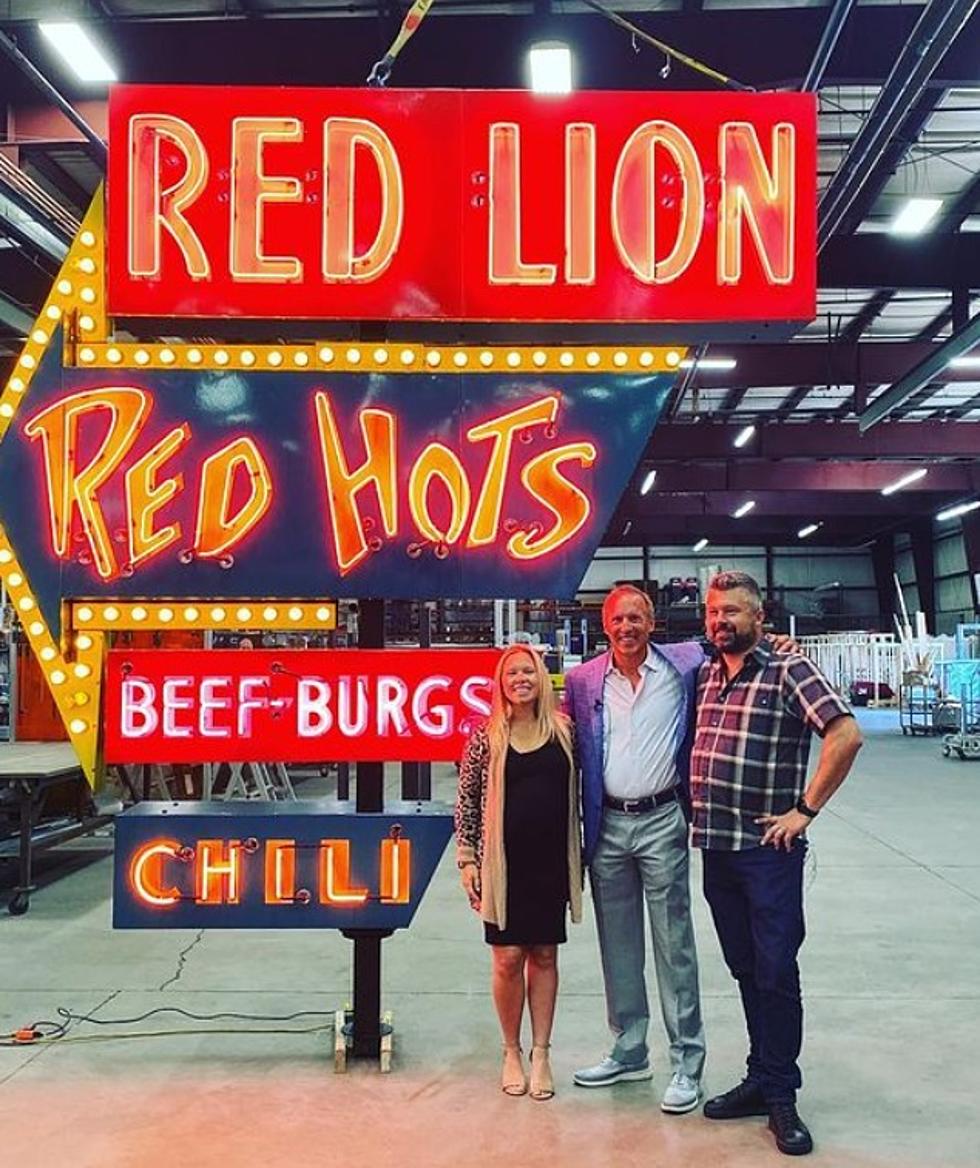 I Have A Question About The Red Lion Sign That Is Back
photo credit-Swift Prinitng
The Red Lion Red Hots sign was restored and placed near its original location on Bridge Street earlier this week, and I have a couple of questions about it.
The sign was an icon from a past era, and stood on Bridge Street for a time even after the restaurant it was touting closed.
The sign was salvaged by the people who bought the property, Swift Printing, and it was eventually restored to its full neon glory by Valley Signs.
This week, the sign was put back up across from the New Holland Brewery above a parking area, allowing people to experience a time gone by, when the Koukios family served coney dogs and burgers at their diner going all the way back to the 1930s.
Which brings me to my question, which wasn't answered in WOOD-TV 8's wonderful story on the sign's history, which you can read here.
The question is: what prompted the decision to put the words 'BEEF BURGS' on the sign? I know that means the diner served hamburgers, but was there not enough room for the 'ER' to makes it 'BURGERS', or was it common in the '30s to refer to hamburgers as just 'hamburgs'. I know that might be the case, because that's what my mom called them. 'Hamburgs'.
And if that's the case, why put 'BEEF'  in front of it, as most people probably assume that 'hamburgs' are made of beef, right? This was well before the time of veggie burgers.
Another question: it seems to me that the sign was still up, albeit in disrepair, right up until a few years ago at the lot next door to Kale's Bar. Am I right about that?
At any rate, it's a great little memory from a long lost time, and I'm glad they found a place to restore its glory.
In my hometown of Saginaw they have a whole block dedicated to neon signs from the past. They are currently trying to find a spot for the beloved Jackrabbit Beans sign, which was recently removed from its perch to allow the construction of a new high school.
Maybe we could do that here. Are there any other old school signs you would like to see return? The DJ's Lounge sign, for instance.
If Grand Rapids Bars Were Grand Rapids Girls