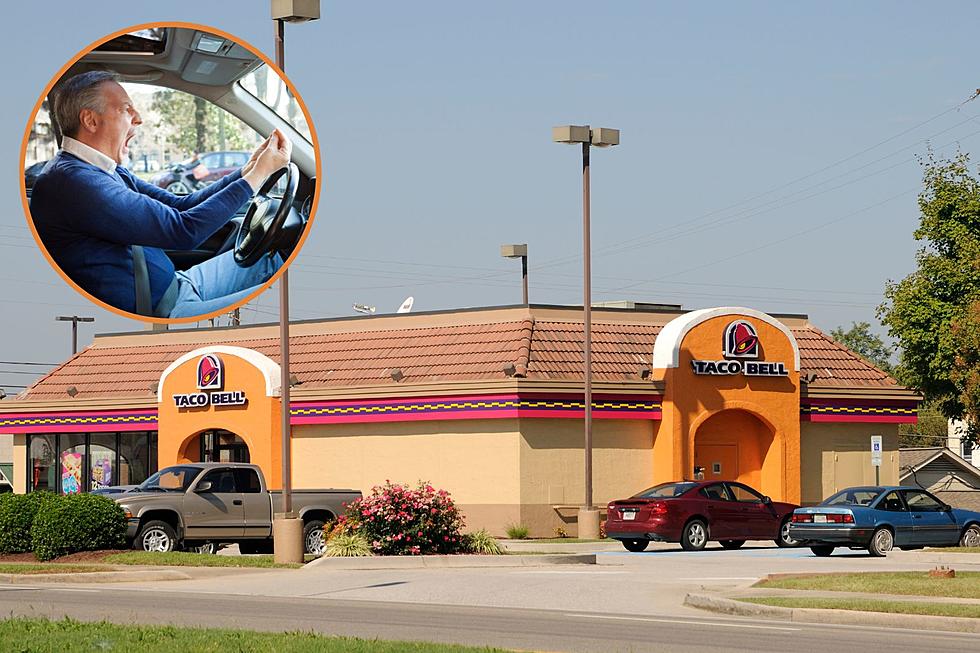 West Michigan Man Punches Taco Bell Window, Threatens to Beat Up Police Dog
Canva Pro
All this over Sprite?
We often hear about people losing their s*** in fast food drive-thrus, and frankly, I don't get it. Maybe they're out of something you want... so get something else? I don't know what it is about going through the drive thru that makes people lose it...
And this dude DEFINITELY lost it at a Holland, Mich., Taco Bell.
Actually, according to the Holland Sentinel, TWO customers in separate incidents threatened employees at a Holland Taco Bell on April 30.
The first incident happened after midnight. A man going through the drive-thru at River Avenue near Douglas Avenue got REAL mad that the restaurant doesn't offer Sprite.
So, he punched through the drive-thru window, acted as if he was holding a gun, and then drove to the front of the store and hit the glass of the doors.
The man fled and engaged police in a chase. Eventually he stopped but would not listen to police. They warned him they could use a K-9 on him.
His response?
He allegedly said,
F— you, send the dog. (I'll) fight it off and fight everyone here.
Cops used a taser on him and he was taken into custody. The Holland Sentinel reports he was charged with damage to business property, operating while intoxicated, fleeing and eluding, resisting and obstructing, and habitual offender fourth offense notice.
So he was drunk - shocking, I know!
Then later that day, around 3p.m. there was yet another incident.
According to the Holland Sentinel someone who'd previously been banned from that location showed up. After he was told he needed to leave, he too lost it, making threats and yelling. He then proceeded to take two card readers off the counter, throwing one at an employee's head, and swinging the other one at a different employee.
That guy was charged with destruction of business property and three counts of assault, as a witness claims he BIT her.
I'd say the employees working at this Taco Bell deserve some time off.
15 Most Dangerous Cities in Michigan Based on Crime Rates
These are the Michigan cities that have the highest crime rates. Take a look and see if your city made it onto the list.