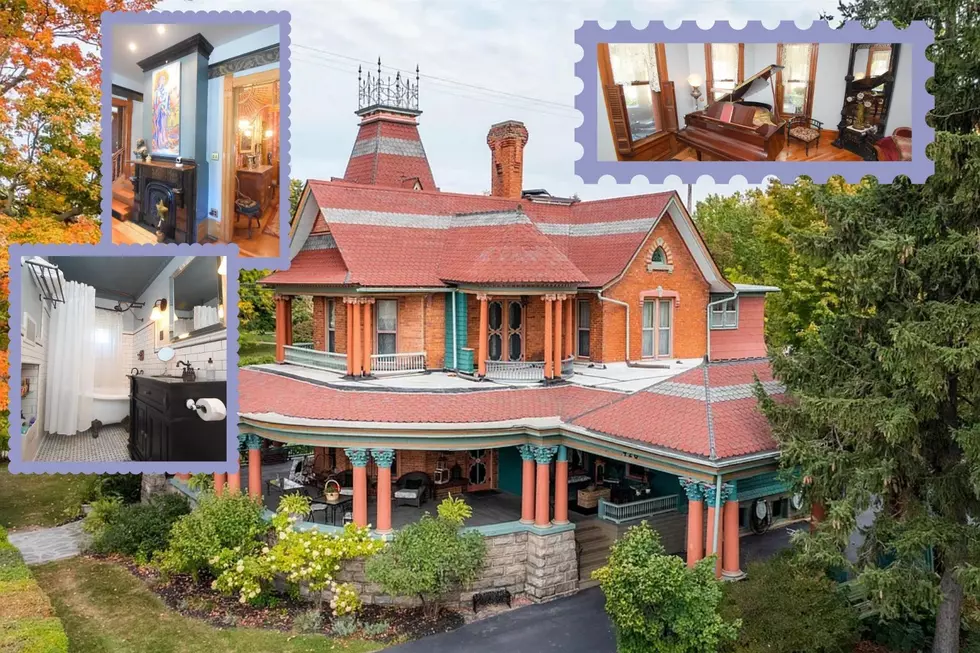 See Inside This Historic Queen Anne Victorian Home For Sale in Owosso
Courtesy of MORGAN BEILFUSS THE HOME OFFICE REALTY LLC and Canva
If you're looking to buy a new home, and you want one with some character, might I suggest taking a look through this absolutely gorgeous home for sale in Owosso, Michigan?
Historic Home for Sale in Owosso, Michigan
When I say character, I mean character. Allow me to introduce you to 426 N Washington Street in Owosso.
This is a historic Queen Anne Victorian home with original features, while also being tastefully updated in some parts.
I found this gorgeous home for sale on none other than Zillow. If you know me by now, you know I love looking at old, unique, and interesting homes, and this one falls under all three of those categories.
This stunning four-bedroom, two-and-a-half-bathroom home was originally built back in 1885. It still has lots of original Gothic features, like the woodwork, and the enormous wrap-around porch has been restored to its former glory as well. Despite this old-world feel, there are some updates to the home as well.
The bathrooms have been renovated with modern features. The kitchen has also been remodeled to include granite countertops and new appliances. Plus, there's central air! Which can be an absolute must during some months in a Michigan summer.
Mid-Michigan Victorian Home For Sale
For the price of $399,900, you can own a gorgeous piece of Michigan history and live in a home that has plenty of space and character. Even if this Victorian beauty is a bit out of your price range, you've got to check out the photos in the gallery below.
Historic Queen Anne Victorian House For Sale in Owosso, Michigan
If you're in the market for a home that has plenty of space and a whole lot of character, look no further. This stunning Victorian home for sale in Owosso, Michigan could be yours for less than $400K. Take a look through the pictures below.
Castle in Detroit For Sale
This home for sale in Detroit looks just like a castle. Literally. Like royalty just lived there. And if you want to live like royalty, it's for sale. Check out how stunning it is in the pictures below.
Gorgeous, Updated Cabin For Sale in St Johns, Michigan
If you're looking to buy a home, and you love a cozy yet modern feel, this cabin-style home for sale in St Johns could be the one for you. It looks traditional and cozy on the outside, and while those cozy details continue on the inside, it's also completely updated and move-in ready. Take a peak inside this gorgeous home, complete with a spectacular backyard!