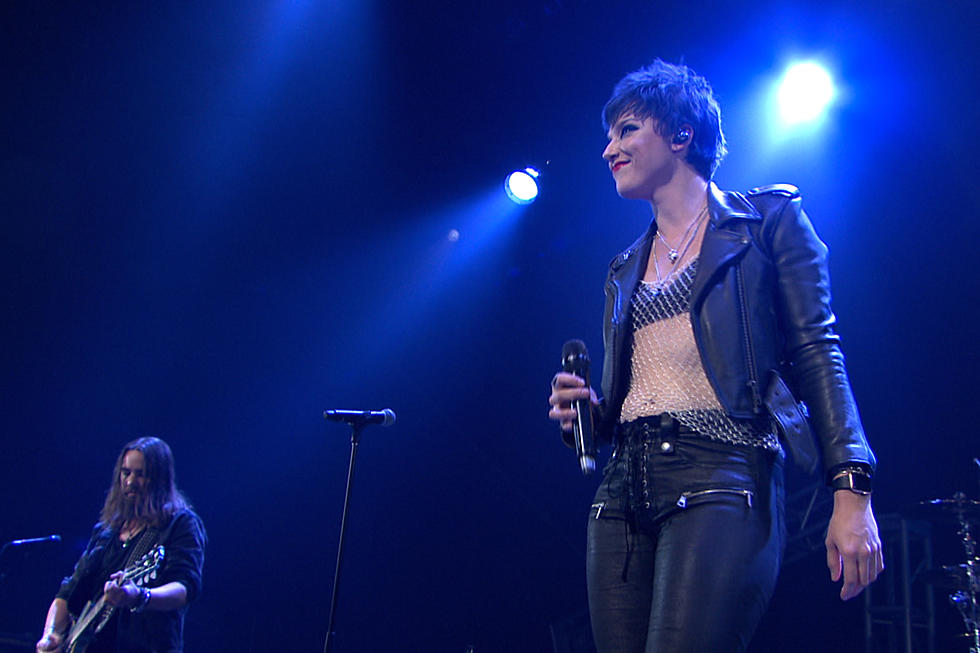 Halestorm Deliver Emotional Performance of Soundgarden's 'Fell on Black Days' + Welcome Lita Ford for The Runaways' 'Cherry Bomb' – 2017 Loudwire Music Awards
Loudwire
Halestorm's set was one for the ages! Instead of choosing to play any of their original songs, Halestorm went for a one-two punch of classic covers. Nothing More paid tribute to Cornell earlier in the night, jamming a rapturous version of Audioslave's "Show Me How to Live" with Of Mice & Men's Aaron Pauley, but Halestorm chose to select a Soundgarden song for their audio effigy.
Lzzy Hale's voice shined the perfect spotlight on Cornell's anthem of sorrow, as her soulful tribute struck a chord with the Novo crowd. Starting off more somber, her lower register managed to capture the depth of the song, but by the end she was every bit as fiery as the licks that Joe Hottinger was delivering. The mid-tempo cover was certain to illicit a myriad of emotions from the audience, but we all weren't ready for the emotional wave to hit us… and it hit hard.
After the impactful Soundgarden cover, Halestorm welcomed Runaways legend Lita Ford onstage to lift the crowd's spirit with "Cherry Bomb." Sporting ....
The classic Runaways hit represented "girl power" long before the Spice Girls hit, so to see two of rock's greatest female performers crush the track was a sight to see. Halestorm and Lita Ford also welcomed a who's who of female vocalists (Ash Costello, Jill Janus, Pearl Aday, Emma Anzai, Heidi Shepherd, Carla Harvey and Mixi Demner) onstage so the all-female cast could bring "Cherry Bomb" home with a bang!
Check out the 2017 Loudwire Awards performance(s) above and/or below!
Watch Halestorm, Lita Ford and Friends Perform The Runaways' "Cherry Bomb" at the 2017 Loudwire Music Awards