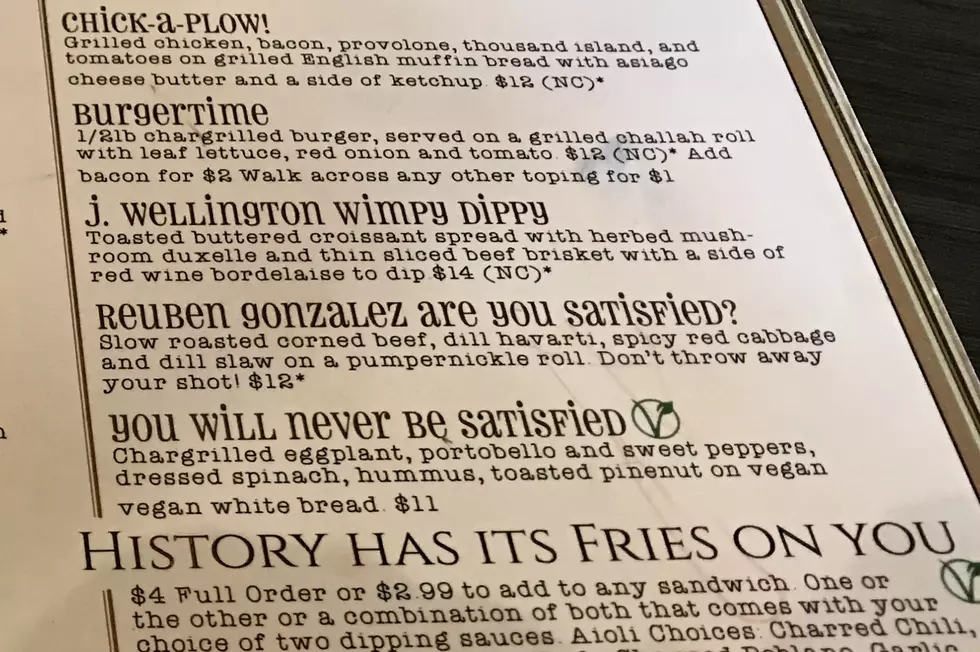 Grand Rapids Restaurant Has a 'Hamilton'-Inspired Menu
Matt Milhouse, TSM
One Grand Rapids restaurant is taking full advantage of the Hamilton phenomenon by featuring a menu filled with Hamilton-inspired food.
The Electric Cheetah's menu is sure to keep Hamilton fans entertained with a ton of references to the award-winning musical.
The menu is a lot of fun, and bonus, the food is good too. Just don't expect to get in and out quickly.
First, you'll get distracted just looking for the many Hamilton references on the menu. Second, many of the menu item names have little to nothing to do with the food, so you have to spend extra time reading the menu descriptions. Finally, it's a popular place, so getting a table quick isn't always an option. You may have to wait for it. (wait for it...)
I stopped in last week and had The Battle of Yorktown Mac. I was satisfied.
Check out the menu and a map below.