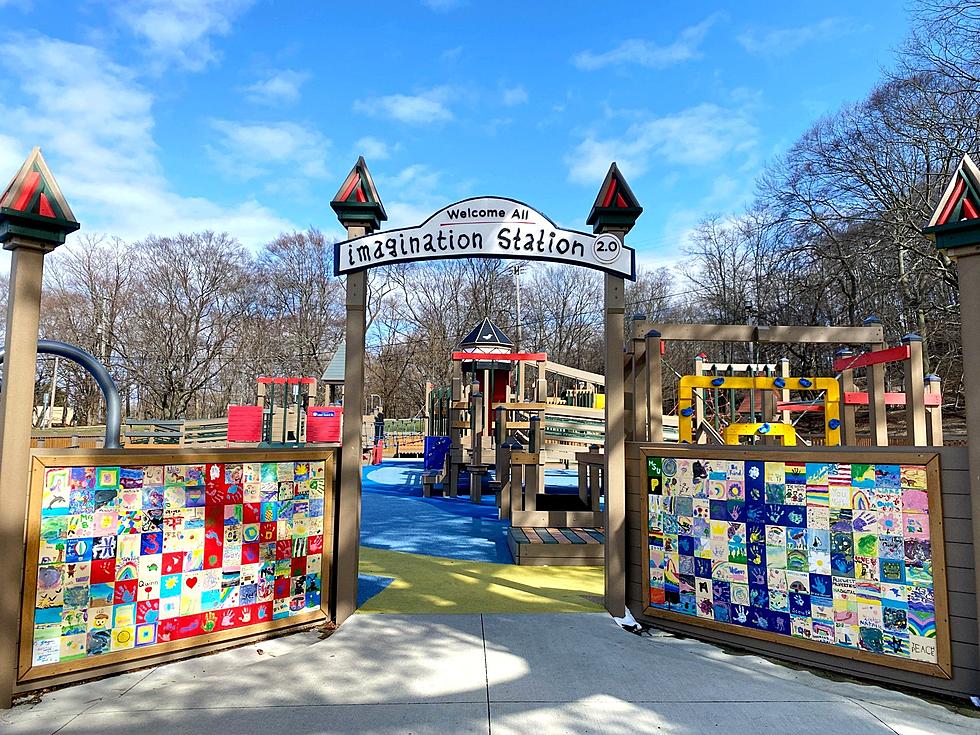 $500 Reward Offered for Information on Grand Haven Playground Vandalized with Racial Slurs
Imagination Station, Facebook
Police are investigating after a Grand Haven playground was vandalized with graffiti of racial slurs and profanity.
The vandalism occurred late Sunday Feb. 19 into Monday morning, Feb. 20, 2023 at Mulligan's Hollow Imagination Station. The Imagination Station is a 10,000 square foot playground designed by area children.
The park underwent a major renovation in fall of 2018.
According to the Grand Haven Department of Public Safety racial slurs and profanity were spray painted on playground apparatus and donor memorial stones.
Multiple street signs and other city owned property in the southwest area of Grand Haven were also vandalized.
City workers have since removed the graffiti.
The City of Grand Haven is offering a $500 reward for information leading to the arrest of the suspect(s) involved.
More reward money may be available through Ottawa County Silent Observer.
Director of Public Safety Jeff Hawke said in a release,
this is both sad and disgusting. We are working to hold those responsible accountable. We ask that anyone with information call the department or contact Ottawa County Silent Observer.
Anyone with information can contact the Grand Haven Department of Public Safety at 616-842-3460, or submit tips anonymously through Ottawa County Silent Observer at 877-88-SILENT (745368).
The 25 Michigan Towns Where Your Stuff is Most Likely to Be Stolen
Using
FBI crime data from 2019
, we've identified the 25 cities in Michigan where you're most likely to have your stuff stolen (or set on fire.) Many on the list are no-brainers since they're some of our biggest cities, but there are a few on there that might surprise you.
40 Michigan Counties with the Highest Number of Crimes