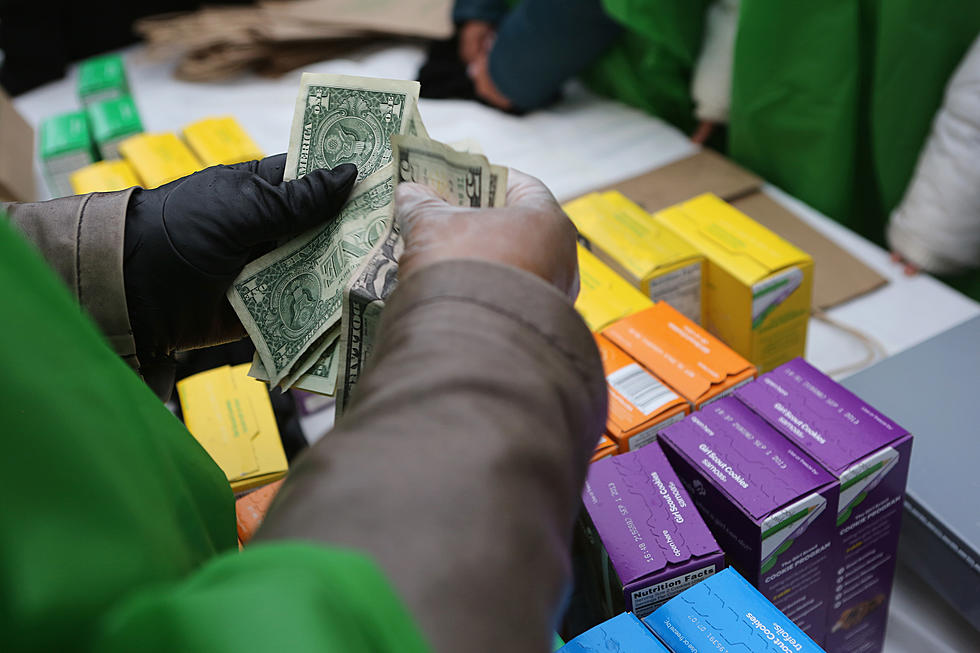 Girl Scout Cookies Are Going To be Harder To Find in West Michigan This Year
Getty Images
It's the time of year that we give up on our diets and give in to one of the greatest seasonal treats: Girl Scout Cookies.
An indulgent treat that makes us feel a little bit better, because every box helps fund the Girl Scouts of Michigan and their mission to empower girls from shore to shore. So yes, you can count those calories as doing a good deed.
But this year? Your good deed may be harder to complete due to supply chain issues.
Girl Scout cookie sales start this weekend in Grand Rapids and throughout West Michigan, so you may see girls out selling in front of Walmart or the Woodland mall. And to start the season, they say you likely won't see any issues.
However, the cookie supply this year is much smaller due to issues with the two core bakers of the cookies, ABC Bakers and Little Brownie Bakers. So, until they are able to sort these issues, we will be seeing a few less cookies later in the season here in West Michigan.
How can I find Girl Scout cookies while they last?
The best way to support the Girl Scouts of Michigan is to buy directly from a troop in your area. If you're unable to make it to one of their many locations set up around West Michigan during the weekends, you can order digitally via their website from a troop near you.
If you want to stick to your diet while still supporting these girls (I admire you, I don't have that self control) you can also ship girl scout cookies to hometown heroes, so they can enjoy the magic of cookie season too.
Good luck out there hunting for one of the greatest seasonal treats for an even better cause. Stock up while you can find them!
Silly Negative Reviews of Girl Scouts Thin Mints
Thin Mints are America's favorite Girl Scout Cookie. However, what does the small sector of people who DON'T enjoy them saying? (All reviews found on
Influenster
)