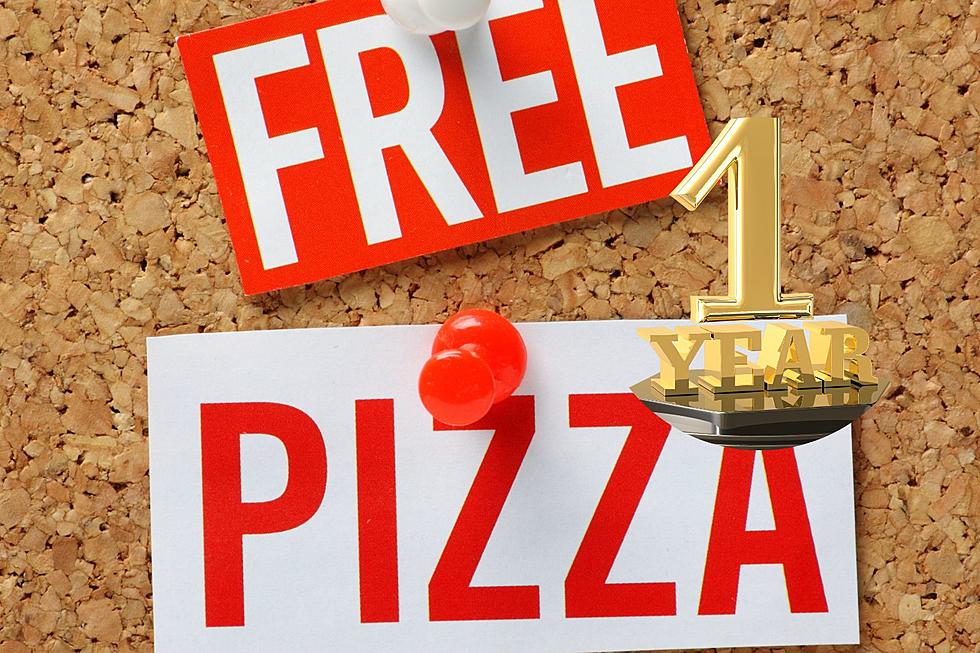 How Would You Like To Get Free Pizza For a Year in Grand Rapids?
canva.com
How would you like to win a year of free pizza? In less than 24 hours you have a chance to be one of 77 people to get free pizza for a year.
Pizza
You know the phrase "Love is a Universal Language?" I wholeheartedly believe that "Pizza is a Universal Food."
It was the Egyptians, Romans, and Greeks that were the early birds on pizza. They ate flatbreads with toppings and later adapted herbs and oil.
The modern birthplace of pizza is southwestern Italy's Campania region where the city of Naples is located. It was in the 1700s that pizza began to take off with lower-income Italians buying them from street vendors. It wasn't until the late 1800s before the elite began to enjoy a slice and then everyone wanted a pie.
How Would You Like Free Pizza For a Year?
The sound of free pizza has a pretty good ring to it, doesn't it? How about 77 people getting free pizza? Even better, huh?
Buddy's Pizza has been celebrating Detroit-style pizza for 77 years, hence that is why 77 people have an opportunity to get free pizza for a year right here in Grand Rapids.
According to WOOD, the first 77 people to be in line at the 28th Street Buddy's Pizza location on Friday, June 23 will get free pizza for a year. If you want to be a part of this you will need to find out when Buddys will open and when you can be in line. You can find more information right here.
Why is Buddy's Pizza Giving Away Free Pizza?
The reason Buddy's is giving away free pizza is that they are celebrating the invention of Detroit-Style Pizza back in 1946.  There was a time in Detroit that was actually called "Buddy's Pizza Day" on June 23. 77 years later, not just Detroit and Grand Rapids, but the rest of the country is also celebrating National Detroit-Style Pizza Day.
Old Elementary School Turned into "Old School Pizza"
You've never seen a school this cool!
David Portnoy's Top 15 Michigan Pizzas
Have you ever had a slice of pizza that was so delicious, that it reaffirmed your faith in humanity? Knowing that as long as there are simple pleasures, like the feel of a large triangle, dripping with gooey cheese, or holding a dense square of Detroit style and hearing the crunch of the crisp crust. Faith in humanity...restored.
Here are David Portnoy's Top 15 Michigan Pizzas