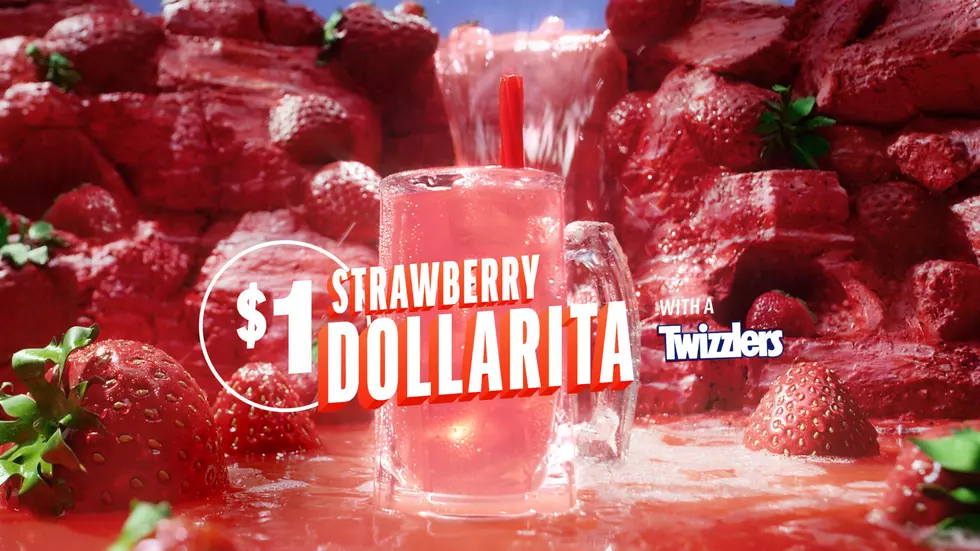 Get $1Strawberry Margaritas with a Twizzlers Straw at Applebee's in April
Applebee's via Twitter
Aw shoot, it's not summer yet... but at least we can have a drink that tastes like one.
Applebee's is offering $1 Strawberry Margaritas in the month of April.
The beverage comes in a 10oz glass with its own Twizzlers straw.
Yes, please. Sounds like a drink I would have consumed in college and I'm on board.
"Strawberry Dollaritas" are available all day at participating Applebee's nationwide, every day, all month long.
"Applebee's is all about providing a fun, memorable experience with friends," said Patrick Kirk, vice president of beverage innovation at Applebee's in a release. "Sippin' on a STRAWBERRY DOLLARITA through a strawberry-flavored TWIZZLERS straw is just about the coolest and most exciting way to drink a margarita. No question about it."
Applebee's recommends reaching out to a restaurant beforehand to find out if they are participating.
Find West Michigan Applebee's locations here.