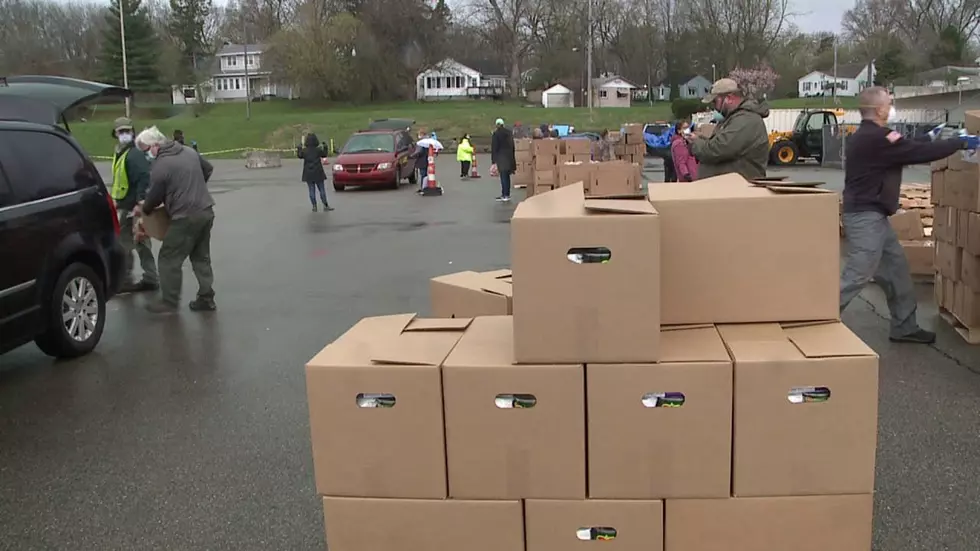 Free Food Distribution in Grand Rapids on Thursday
Food Distribution Event in April, Fox 17
For individuals or families who have been hit hard by the pandemic, are welcome to attend a free food distribution this week.
The Kent County Community Action (KCAA) is holding the event on Thursday, July 9 at 121 Franklin St. SE from 9 a.m. to 1 p.m. KCAA's Director said
This distribution is our way to respond to those households with food insecurities in an effort to alleviate the causes of poverty (via MLive).
Each family who comes by the event will receive a package with more than 20 food items including produce, meat, fruits, and canned goods. Those attending are asked to stay in their vehicles and pop open their trunk to receive their package.
Due to an unexpected high demand last month, KCAA and the Grand Rapids Police Department are asking people to enter southbound on Jefferson from Wealthy St. That way traffic can be maintained. With that said, try and go as early as you can because the event may end before 1 p.m. if they run out of food.
No registration is required but you must be a resident of Kent County in order to qualify.
KCAA is also looking for volunteers to help them prepare for the event and for the actual distribution day. If you're interested fill out this form here by July 8. Volunteers will be needed from 7 a.m. until 2 p.m. on Thursday. They've already been hard at work to get ready.
Enter your number to get our free mobile app
Here's What We're Panic Buying During Quarantine