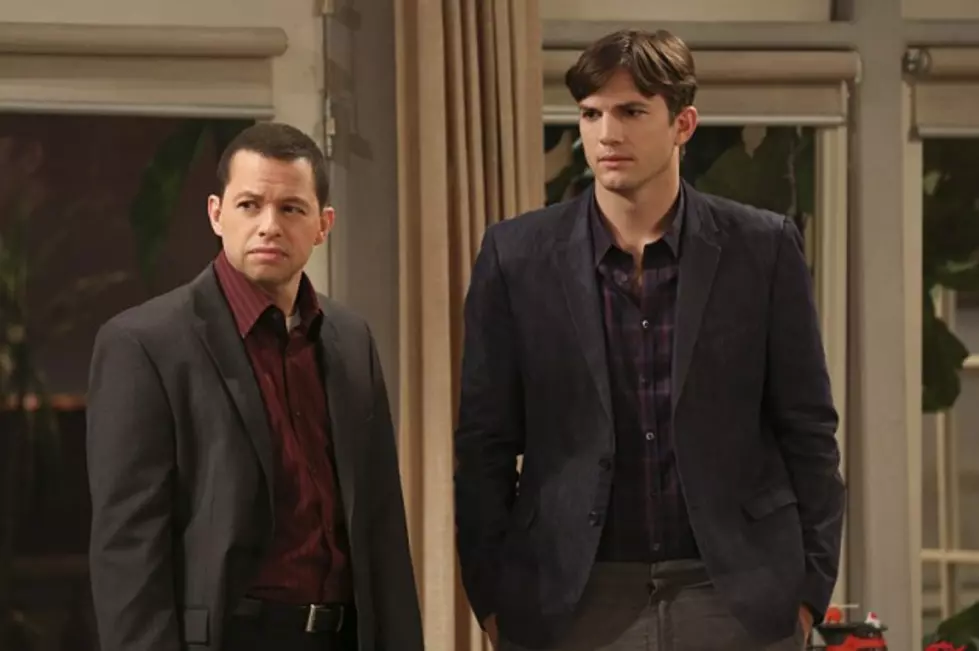 Free Beer & Hot Wings: Charlie Sheen Reopens Feud with 'Two and a Half Men' Executive Producer Chuck Lorre [Video]
Jon Cryer and Ashton Kutcher star in CBS' "Two and a Half Men," which is in its 12th season and ends in February. (Photo: Michael Yarish/Warner Bros. Entertainment Inc. ©2014 WBEI)
Ever since his meltdown about four years ago, the actor has been laying pretty low.
He was recently approached by the paparazzi in Los Angeles and asked about the series finale of his former CBS show, "Two and a Half Men," which wraps up Feb. 19 with a one-hour special at 9 p.m. EST after 12 seasons. Sheen was fired from the show, which stars Ashton Kutcher and Jon Cryer, after eight seasons.
After talking briefly about his current FX show, "Anger Management," Sheen was asked about the "Two and a Half Men" finale.
It seems as though he is pissed that he won't be a part of it despite having the blessing from the brass at CBS. Sheen claims the only one keeping it from happening is the show's executive producer, Chuck Lorre, and ranted about it.
So, should Sheen be in the "Two and a Half Men" finale?