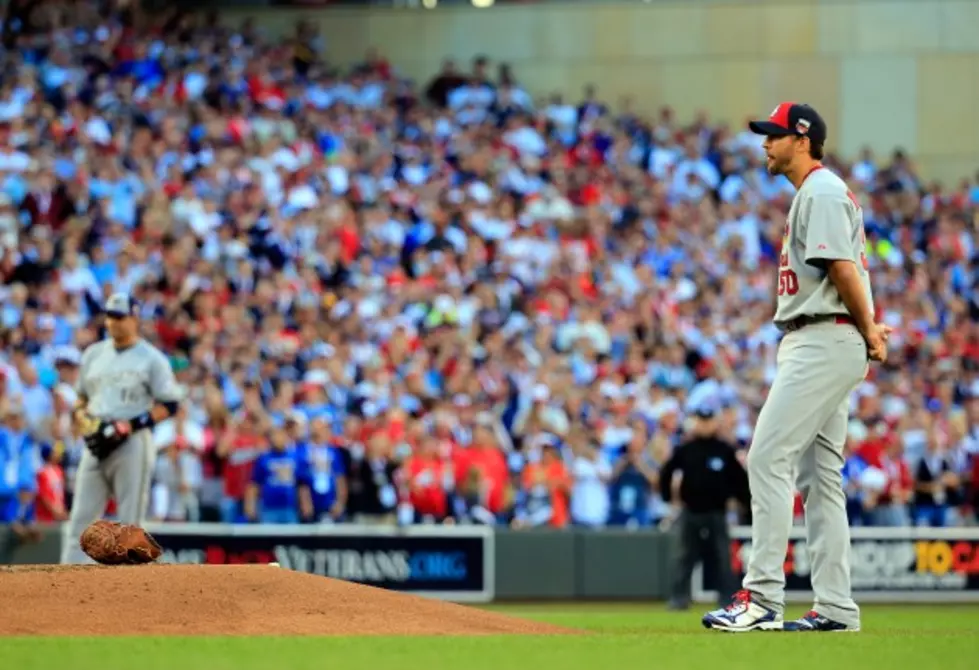 Free Beer & Hot Wings: Boston Radio Guy Will Probably Get Fired for Erin Andrews Rant [Video]
National League All-Star pitcher Adam Wainwright, of the St. Louis Cardinals, places his glove on the mound and waits as Derek Jeter, of the New York Yankees, comes up to bat for the first time during the 85th MLB All-Star Game at Target Field on Tuesday night in Minneapolis. (Photo: Rob Carr/Getty Images)
While being interviewed during the game, Wainwright, basically, said that he pitched a softball to Jeter out of respect, since he's retiring and this is his last All-Star Game.
That caused everyone to freak out, since the winner of the All-Star Game determines home-field advantage for the World Series.
Erin Andrews, of Fox Sports, interviewed Wainwright later in the game. He clarified, basically saying: "I was kidding."
He's obviously not a fan of Andrews, and will probably be canned for his scathing comments about the Fox Sports reporter. He later apologized by issuing a statement and tweeting his remorse.
Listen to the interviews below.