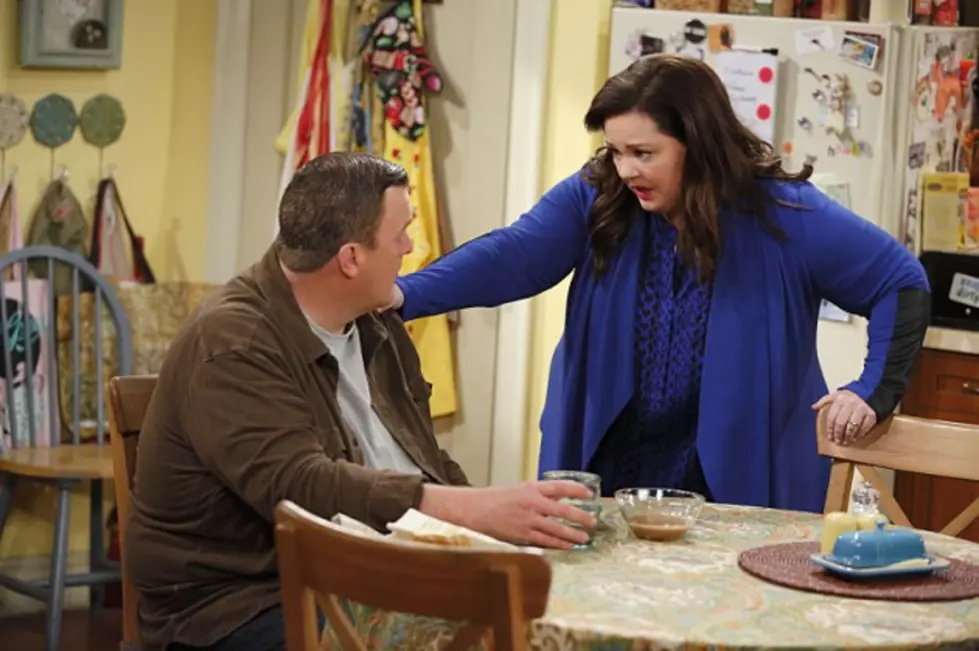 Actor-Comedian Billy Gardell Talks DJs, Chevy Bel Air, LaughFest and Steelers [Audio]
Billy Gardell, at left, co-stars with Melissa McCarthy on CBS' "Mike & Molly." (Photo: Trae Patton/CBS)
We also spoke with him about the time we saw him perform at Radio Camp years ago in front of a bunch of radio DJs at 1 p.m. in the afternoon, which had to be the worst possible scenario for stand-up comedy ever. We also discussed his sweet rebuilt '56 Chevy Bel Air and raising his son to love the NFL's Pittsburgh Steelers.
His other television credits include "Yes Dear," "Judging Amy," "My Name Is Earl," "The Practice," "Monk" and "Gary the Rat." He made his major motion picture debut with Anthony Quinn and Sylvester Stallone in "Avenging Angelo" and has also appeared in "Bad Santa," "You, Me & Dupree," "Undrafted" and "Jersey Boys."
Billy Gardell's Comedy Tour
March 7 -- Grand Rapids, Gilda's LaughFest, Fountain Street Church
April 18 -- Tacoma, Wash., Emerald Queen Casino
April 24-25 -- Monroeville, Pa., Monroeville Convention Center
May 23 -- Atlantic City, N.J., Borgata Casino, Hotel & Spa.
Billy Gardell Visits 'The Free Beer & Hot Wings Morning Show'