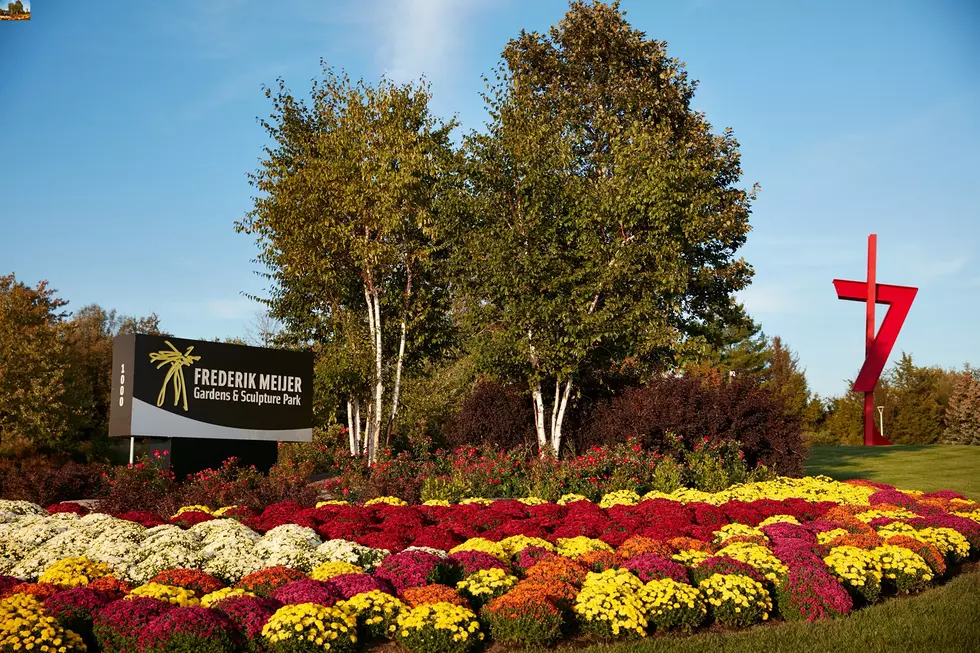 Frederik Meijer Gardens is Reopening on Monday
Frederik Meijer Gardens & Sculpture Park via Facebook
Now that Governor Whitmer has lifted the executive order and things are going to slowly open back up in Michigan, the Gardens announced they're reopening on Monday, June 8 at 9 a.m., which they'll be celebrating with a ribbon cutting ceremony at their main entry garden. They shared the exciting news on their Facebook page.
As expected, there will be several safety procedures set in place and social distancing rules for guests to abide by. With that in place, certain areas of the building and outdoor grounds will be closed off. When in enclosed areas, guests are required to wear face masks.
If you're a member at FMG, you can extend your membership at no extra charge. You have until June 30th. Get more info here.
KEEP READING: A Sunny Sunday Walk Can Renew Your Spirit