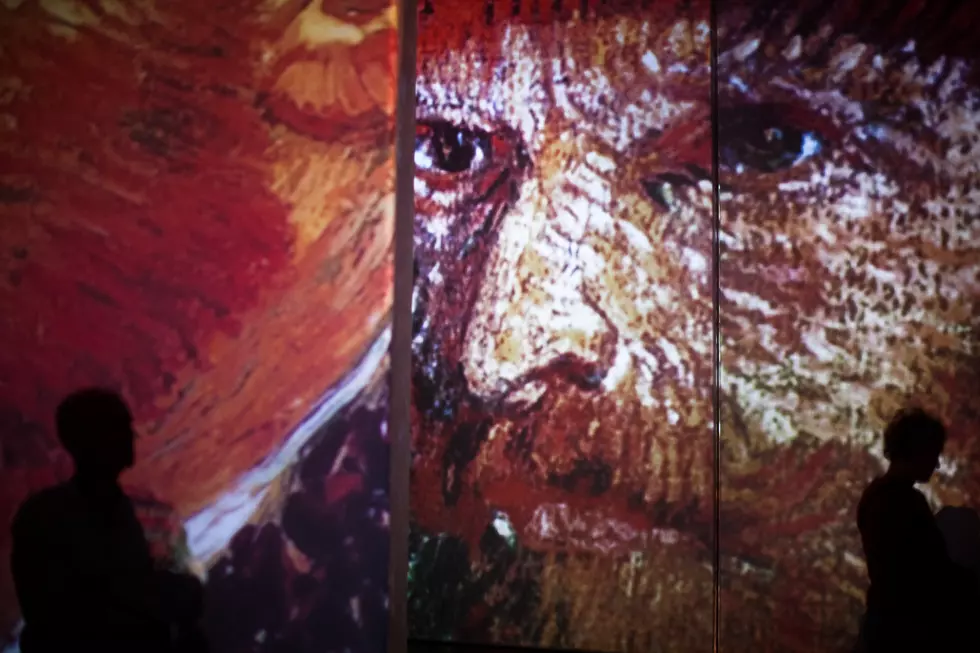 Famous Beyond Van Gogh Art Exhibit Opens today at De Vos Place
Uriel Sinai/Getty Images
This exhibit has been touring the United States for some time now, Miami, St. Louis, Detroit just to name a few stops, and now it's here in Grand Rapids. Beyond Van Gogh opens at DeVos Place today and runs through July 9th.
It's a 30,000 square foot exhibit, projected on all walls, ceiling and floors. It's totally Immersive and interactive using cutting-edge projection technology that brings Van Gogh's work to life and places you right in the middle of it.
The use of motion is subtle (windmills that turn, eyes that blink), and dramatic. You will notice his swirls sped around the room to become Starry Nights. Another one of your favorites might be the flying cherry blossoms. You actually feel as if you become one of his paintings.
IN THE MIDDLE OF A VAN GOGH PAINTING
You learn so much about Van Gogh. For instance, he never made any money as a painter. As a matter of fact, you see so many self portraits because he couldn't afford any models, so he used himself to learn to paint faces. Starry Starry Skies, one of his most famous works, was painted while in the asylum. And, there is so much more.
STARRY STARRY SKIES AND MORE
The exhibit was created by French-Canadian creative director Mathieu St-Arnaud and his team at Montreal's Normal Studio, showcasing over 300 of the artist's works.
The exhibition times are:
Sunday – Thursday: 10am – 9pm (last entry 8pm)
Friday & Saturday: 10am – 10pm (last entry 9pm)
It's in downtown Grand Rapids, DeVos Place, Exhibit Hall A
303 Monroe Avenue NW, Grand Rapids MI 49503.
DE VOS PLACE DOWNTOWN GRAND RAPIDS
Tickets are sold day specific and specific timed entry. To book, CLICK HERE FOR BEYOND VAN GOGH TICKETS!
You should plan on a visit to take around one hour with final entry one hour before close.
LOOK: 50 photos of American life in 2020