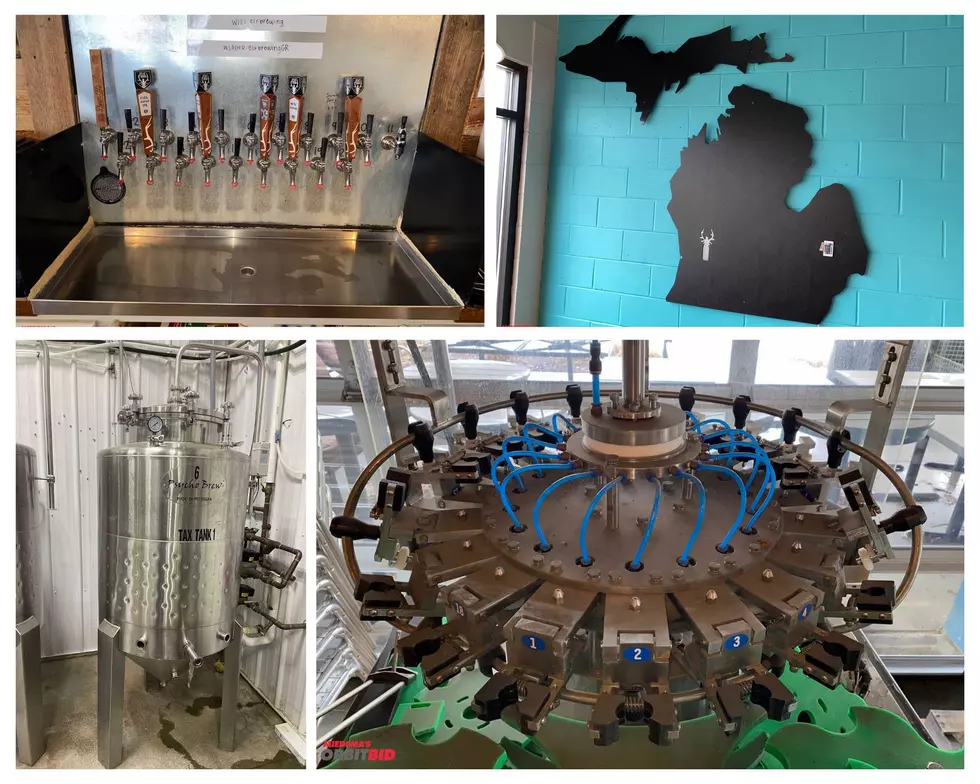 Shuttered Grand Rapids Breweries' Equipment, Assets Going Up For Auction
Orbitbid.com
Want to start or a brewery? Or are you a home brewer looking to up your game? Two Grand Rapids-area breweries that closed last year are liquidating their equipment and assets.
Elk Brewing shut down both its Grand Rapids and Comstock Park locations in 2022.
Elk Brewing opened in southeast Grand Rapids on Wealthy St. in 2014. Owners shared news of the taproom's closure April 2022:
It is with great regret and sadness that we announce the permanent closure of ELK Brewing on Wealthy St... Our Herd could not have been more blessed to be a part of such a wonderful city, our patrons mean the world to us and we are devastated that under the circumstances we will no longer be able to serve our community delicious brews...We do apologize that we were unable to keep our doors open during these unprecedented times and for your enjoyment but we have been so fortunate for the time we have had with our amazing bartenders, friends and loyal customers.
According to Grand Rapids Business Journal, Elk Brewing owners are getting rid of what's left of the businesses in an online auction starting February 7, 2023.
What can you get in the online auction? So. Much! Brewing equipment, keg inventory, kitchen and bar equipment, décor, clothing and other merchandise, and more are all up for grabs! Check out a selection of Elk Brewing auction items below.
Black Metal Framed Chairs With Padded Cushions
Check out everything that's up for grabs from Elk brewing in the Orbitbid auction here.
West Michigan Bars, Restaurants And Places You miss
These are bars, restaurants, and places people in West Michigan miss