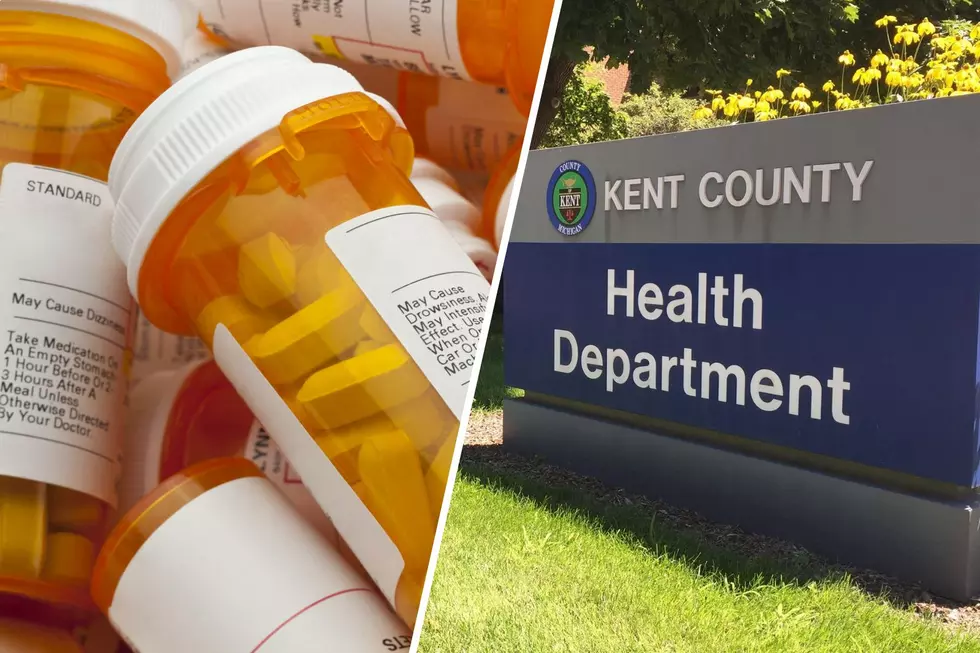 Get Rid of Unwanted Medication at Drug Take Back Day in Kent County
Getty Images/ Kent County Health Department, Facebook
Local hospitals are teaming up with the Kent County Health Department to offer residents a safe way to dispose of prescription drugs.
Drug Take Back Day in Kent County
Corewell Health (formerly Spectrum Health), Priority Health, and the Kent County Health Department are collecting unused and unwanted medications 10 a.m. to 2 p.m. on Saturday, October 29th, at the following locations:
Spectrum Health South Pavilion, 80 68th Street SE, Grand Rapids
Priority Health Corporate Office, 3111 Leonard Street NE, Grand Rapids
Kent County Health Department, 700 Fuller Ave NE, Grand Rapids
Spectrum Health Big Rapids Hospital, 605 Oak Street, Big Rapids, (10 a.m. to noon)
Spectrum Health Reed City Hospital, 300 N. Patterson Rd, Reed City, (10 a.m. to noon)
Spectrum Health Zeeland Hospital, 8333 Felch St., Zeeland
Spectrum Health Lakeland Medical Center, 1234 Napier Ave Street, St. Joseph
Drug Take Back day is free and anonymous.
It's part of the DEA's National Prescription Drug Take Back Day, which aims to give the public a safe and anonymous way to dispose of prescription drugs so they don't make their way into the wrong hands.
The Grand Rapids Police Department and Kent County Sheriff's Office will oversee the collection sites and ensure the drugs are disposed of appropriately.
Dr. Colleen Lane, medical director of Addiction Medicine at Corewell Health said in a release,
Last year, Michigan saw 1,689 opioid deaths and many can be linked to prescription medications. By bringing unused medications to drop off sites in your area, you are playing a critical role in keeping your community safe.

 
Why You Shouldn't Throw Away or Flush Prescription Drugs
The Department of Environment Quality does not recommend flushing medications as they can pollute our water and harm animals and people:
When flushed or thrown-out, these drugs end up in our coastal ecosystems; and all the chemicals in those little pills that were once working together to make us feel better, are now dissolving in our waterways where they can negatively impact aquatic animals
Tossing drugs in the trash could also lead to the medication finding its way into out water systems, and it could create an opportunity for illegal use or accidental poisoning.
If you're not able to make Drug Take Back Day this Saturday, you can find additional drop off-sites here.
A Look Inside the Abandoned Detroit "Pill Mill" Raided by the DEA
This abandoned medical clinic in Detroit still sits untouched after being raided by local and federal authorities in 2017 as part of Operation Candy Man.