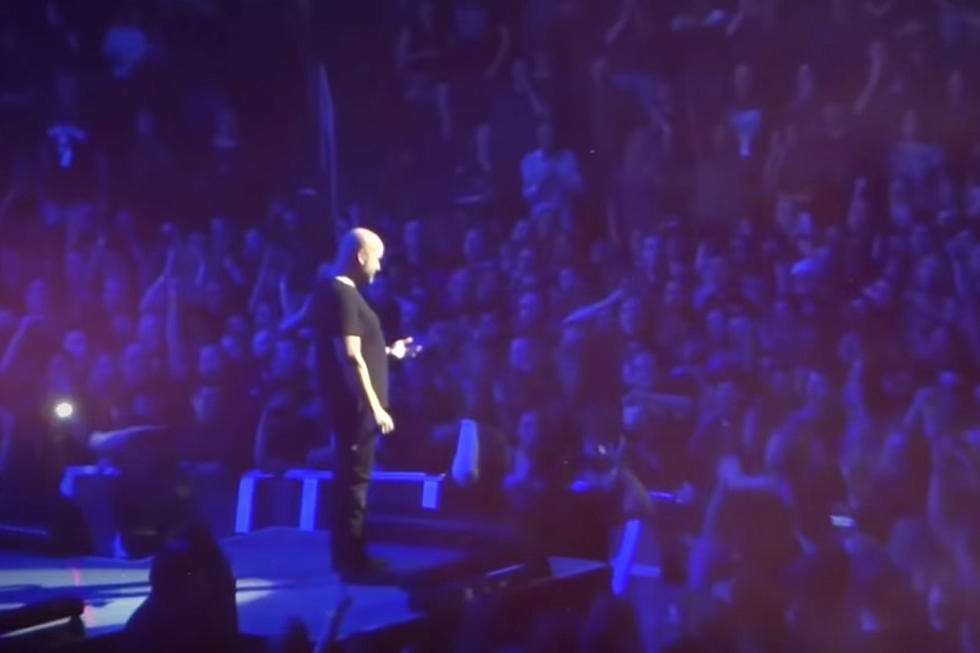 Disturbed's David Draiman Stops Show to Save Girl From Mosh Pit
YouTube: DeadMike.com
A fan-shot video shows Draiman standing at the corner of the stage saying, "Ladies, gentlemen, I'm talking to you here right at the front. All of you, I saw what happened." The video cuts out and resumes as Draiman approaches the front of the stage and points. "You my dear...would you like to come up here for the last song?" A security guard lifts a woman onto the stage and she takes place beside the singer.
Draiman introduces the woman to the cheering crowd and reflects back on the mosh pit. "On behalf of the gentlemen of Disturbed, I want to apologize for you getting jumped into our gang...There are some crazy idiots out there who would call me sexist for insisting on protecting a woman...Anyone who isn't as strong as you deserves your protection." After concluding, he invites her to sit near the drum kit. See the full video below.
The band is currently on tour in support of their latest album Evolution. See the rest of the tour dates here.
30 Best Hard Rock Albums of 2018