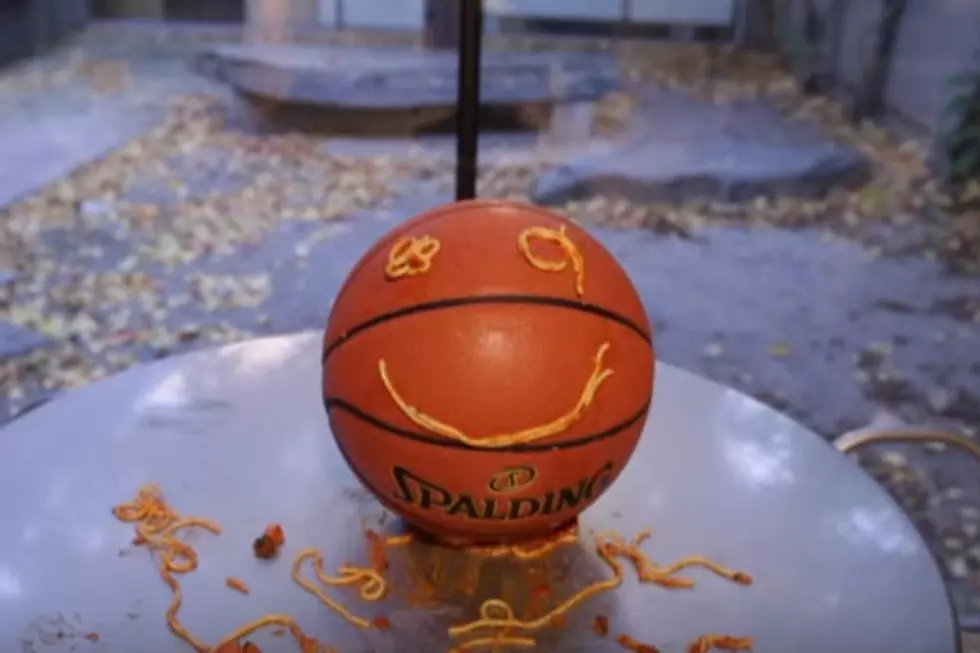 Detroit Pistons Team up with Funny or Die for 'The Longest Oop' [VIDEO]
DetPistonsOfficial via YouTube
Before they began their 2015-16 season with a win over the Atlanta Hawks Tuesday night, October 27th, the Detroit Pistons teamed up with Funny or Die to create 'The Longest Oop.'
Why 'The Longest Oop'? Well, it took over 20 people and 20 days to finally complete it!
The video begins with a Detroit newscast discussing the Pistons' missing basketball. From there, we follow the ball's trajectory across the country.
During the trip, we see celebrities like John Oliver and Cee-Lo Green, along with hometown heroes Big Sean, J.K. Simmons, Steve Yeun, Ken Jeong, Jalen Rose, Kid Rock, and more. We also see Detroit landmarks, like the Detroit Zoo and Hitsville, U.S.A.
The best part of the ball's trip, though, might be his stop at Eminem's house, where he gets caught eating 'mom's spaghetti,' which is a hilarious homage to Eminem's 'Lose Yourself.'
Watch the video above and catch the Pistons, and their basketball, all season long at the Palace of Auburn Hills.