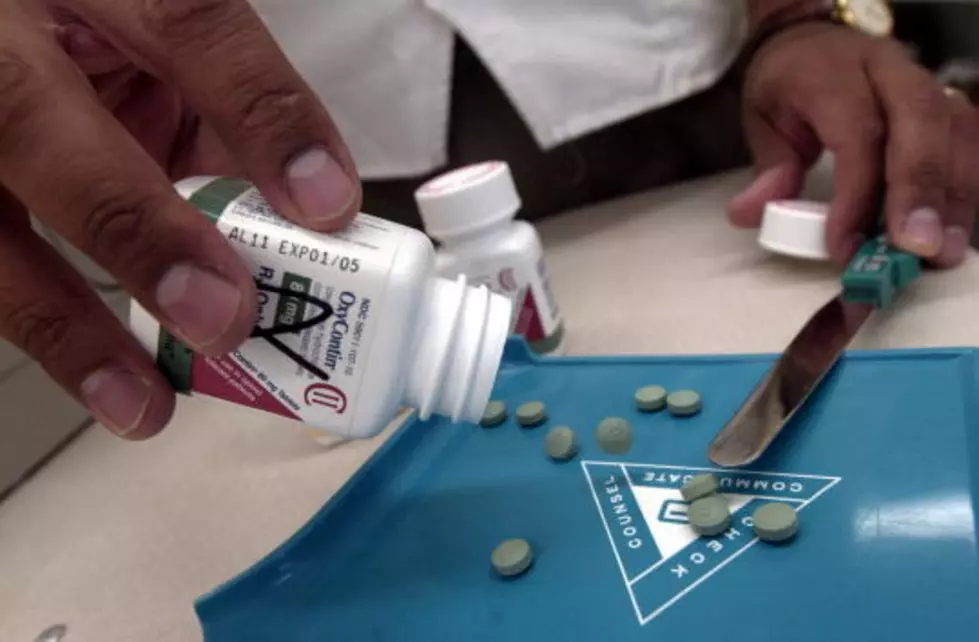 Dearborn Woman Taken Down in $65 Million Coupon Fraud Scheme
Getty Images
A Dearborn woman is facing decades in prison for her part in a $65 million coupon scheme, submitting fraudulent reimbursement claims to pharmaceutical companies.+
SEE ALSO:  Inside Disgraced Chassé Ballroom Owner Michael LaJoice's Fenton Home
Not Your Average Couponer
Suzan Berro was not the average 'couponer' who clips manufacturers' coupons in order to save a few bucks on groceries.
Berro worked as a medical biller for multiple pharmacies and authorities say she carried out the scheme for nearly a year.
The 23-year-old was convicted by a federal jury on charges including conspiracy to commit wire fraud and wire fraud in connection to the scheme, bilking pharmaceutical companies for more than $65 million through co-pay assistance programs.
Berro allegedly created fake prescriptions for fake patients, pairing them with the names and credentials of real doctors. The prescriptions were usually for high-end, expensive medications and the patients' names and addresses were curated from real estate lists.
Authorities tell Detroit's WDIV-TV that Berro would go to great lengths to make patient profiles seem real and would make sure the made-up patients and pharmacies were geographically close.
Berro was the lead on a ring of co-conspirators who are said to have submitted fraudulent claims to more than 40 pharmacies, most of which existed only on paper.
US Attorney Dawn Ison says it will take a long time to fully unravel Berro's scheme..
"This was a complicated scheme that abused dozens of programs established to help those who are legitimately unable to afford their medications," Ison said. "Our office will continue to investigate and unravel these schemes, and will we vigorously pursue those who are responsible."
McIntyre Keyser Wife Swap -- Here Are the Answers to Some Frequently Asked Questions
Since my wife Denise and I appeared on the ABC show Wife Swap 12 years ago, our family has fielded a lot of questions about our experience on the show.
Sometimes the questions are innocuous like, "Was it fun?" Others have poked fun and asked if our family really is as cheap as it appeared to be on TV. And some questions have been downright inappropriate.
Here are some of the Frequently Asked Questions our family has been asked about our appearance on the show.
Dangerous Documentaries: Check Out These Binge-Worthy Shows That Focus on Michigan Murderers
Looking for something to binge? We've assembled a list of 15 documentaries that focus on some of Michigan's worst human beings - Murderers.
Even Michigan's beautiful north is safe from crime, as two of the cases spotlight cases from the Upper Peninsula.
Three women, including one from Flint make the list, along with two former police officers.
Some of the videos below are also available on Peacock and Hulu.
This Marenisco, MI Home Fore Sale Was DEFINITELY Made For A Michigander
The property is HUGE and the house sits at around 3,000 square feet. But if you want this bad boy it'll set you back $700,000.