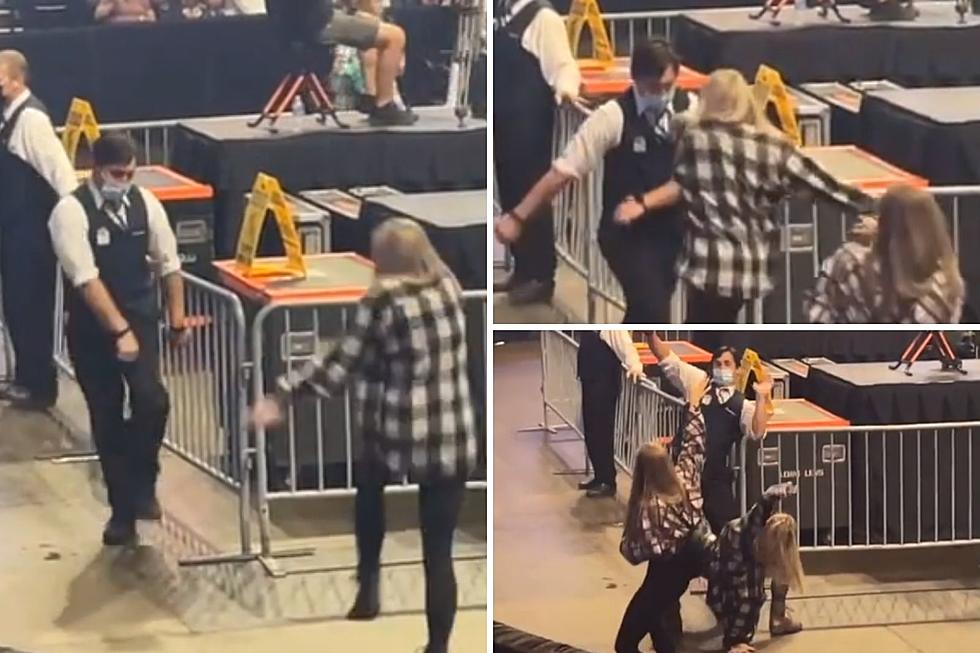 Dancing Van Andel Usher Goes Viral Again With 1.4 Million Views On TikTok
📷 TikTok/mak_daddy15
The Dancing Van Andel usher has gone viral yet again, this time for his moves prior to the Dan & Shay show at the arena in early October.
You might remember back in 2019 during the 'before times' when the Jonas Brothers played Van Andel Arena and a certain dancing usher took the internet by storm, even garnering the attention of the band themselves. In a tweet shared by the Jonas Brothers, the video gained nearly 140k views.
Now it appears the same usher has gotten the attention of Pop-Country superstars Dan & Shay. During their Van Andel warm-up mix, it appears the same usher couldn't help but drop some moves during Bruno Mars. TikTok user Mak_Daddy15 uploaded a video and this time it was seen nearly 600,000 times.
Those views were enough for the band to take notice and repost the video on their TikTok, garnering another 800,000 views for the video! The band decided to award the usher with free tickets to their show in Detroit:
made a hype playlist for right before we go on and this dude was killin it to @Bruno Mars . thanks @Makaylagrace for the video and thanks internet for finding this guy. got him and his brother (who was also dancing) tickets to our detroit show on the (arena) tour. y'all are the best.
50 Haunted Michigan Locations
Below is just the tip of the iceberg—a list of fifty Michigan hauntings that have been "reported" in cemeteries, houses, woods, jails, businesses, neighborhoods...if you can name it, there's probably a haunting for it.
Take a look at the list of fifty Michigan hauntings below and come to your own conclusions.
25 Michigan Roadside Oddities