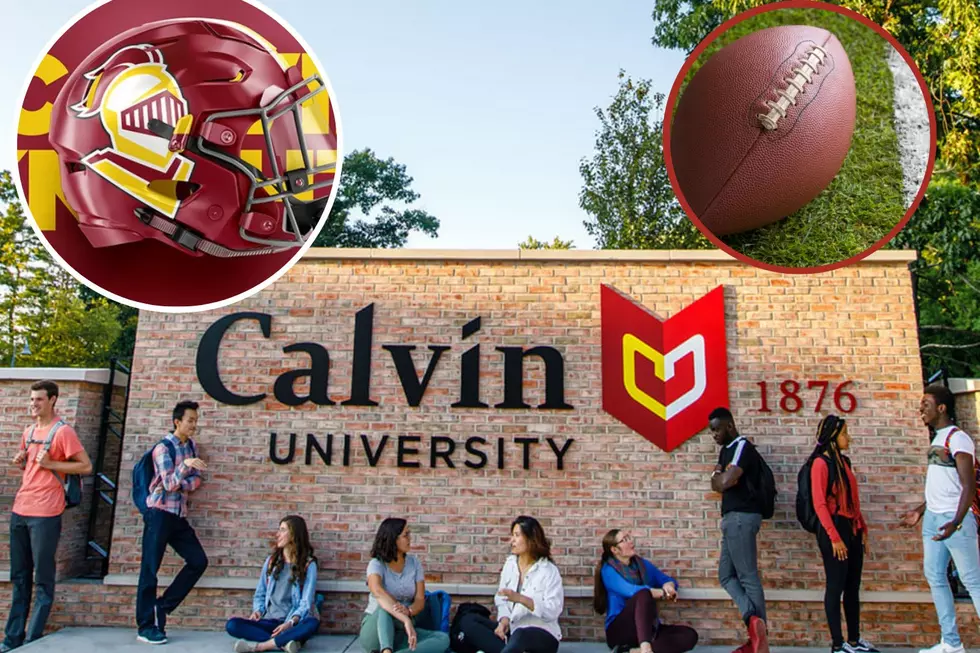 After More Than 140 Years, Football is Finally Coming to Calvin University
Calvin University, Facebook
Maybe they just got sick of hearing "Why doesn't Calvin have a football team?"
As a Calvin University (then Calvin College) grad, I always wondered about the lack of football at the school. Basketball was big, there was soccer, swimming, tennis... but not, arguablly the most popular sport in the U.S.?
Well, in 2023 that's changing.
Calvin University to Play Ball - Football - in 2023
School officials announced Friday that football is coming to Calvin University in 2023.
The board of trustees voted on and approved Calvin University's "athletics strategics plan", which includes adding women's acrobatics and tumbling, men's volleyball, and - notably -  men's American football to its portfolio of NCAA Division III athletic offerings.
Dr. Wiebe Boer, president of Calvin University, said in a release,
We are one of the premier athletics programs in all of Division III and so why not add more offerings that meet the needs of our students. By adding these sports, we are providing students who have competed throughout high school the opportunity to get the best Christian liberal arts education around and continue in the sport they love. It's a win-win.
So What's Next For Football at Calvin?
Founded in 1876, this will be Calvin's first Knights football team, so as one might imagine, there's a lot that needs to happen.
The school says the athletics strategic plan also includes a significant renovation and expansion of Calvin's outdoor athletic facilities, including the construction of new outdoor facilities for soccer, lacrosse, and football.
The search for a Calvin football coach will start early next month. The university says searches for head coaches in men's volleyball and women's acrobatics and tumbling are already underway.
10 Highest-Rated Colleges in Michigan for 2023
The college comparison website Niche.com is out with its annual list of the best colleges in Michigan. These are the Top 10.
Baker College, Flint: Rated Michigan's Worst College