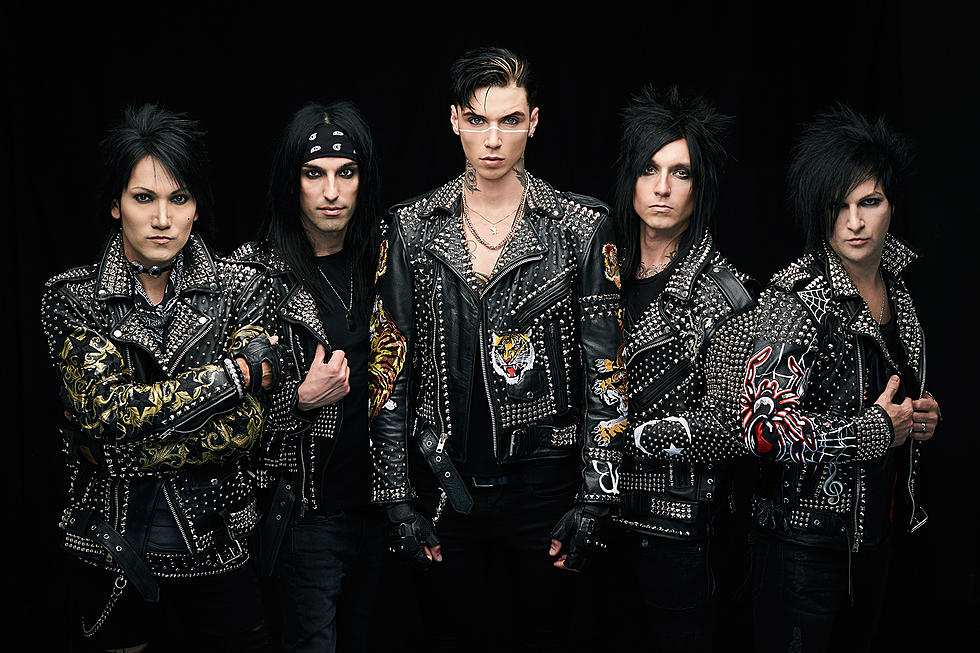 Black Veil Brides Unleash Anthemic Bruiser 'The Last One'
Photo by Jonathan Weiner
One year ago today, Black Veil Brides sent fans into a frenzy as they issued the new track "The Outsider," teasing what appeared to be a 2017 album. The successor to 2014's self-titled record, Vale, will be out early next year and once again, the band has a holiday surprise for the Black Veil Brides army as they've just unleashed "The Last One," which can be heard below.
Over the opening moments, it feels like Black Veil Brides are poised for a tender piano-driven ballad, but twin harmonies unfold as the energy builds in the background, giving way to a muscular, mid-tempo verse. The rigid drumming sets up the chorus, pushing forward with an arena beat to back soaring vocal melodies. Returning to the more somber moments over the mid-section, "The Last One" utilizes the song's energy flow to build to a climactic ending.
Speaking about Vale, frontman Andy Biersack commented, "The central narrative once again finds 'The Wild Ones' characters facing the challenge of moving on from the pain and anguish of their past and looking to a new chapter in their lives. This concept is one that is near to my heart and I believe will resonate with those that find themselves cast on the fringe of society."
Vale is out Jan. 12 and can be pre-ordered here. Black Veil Brides will already be on the road supporting the album by the time it's out, kicking off their co-headlining trek with Asking Alexandria on Jan. 10 in Salt Lake City, Utah. The run will conclude on March 2 in Las Vegas and you can go here to see a complete list of stops.
Black Veil Brides, "The Last One"
Andy Biersack's Dramatic Fan Fiction Reading
25 Best Hard Rock Albums of 2017