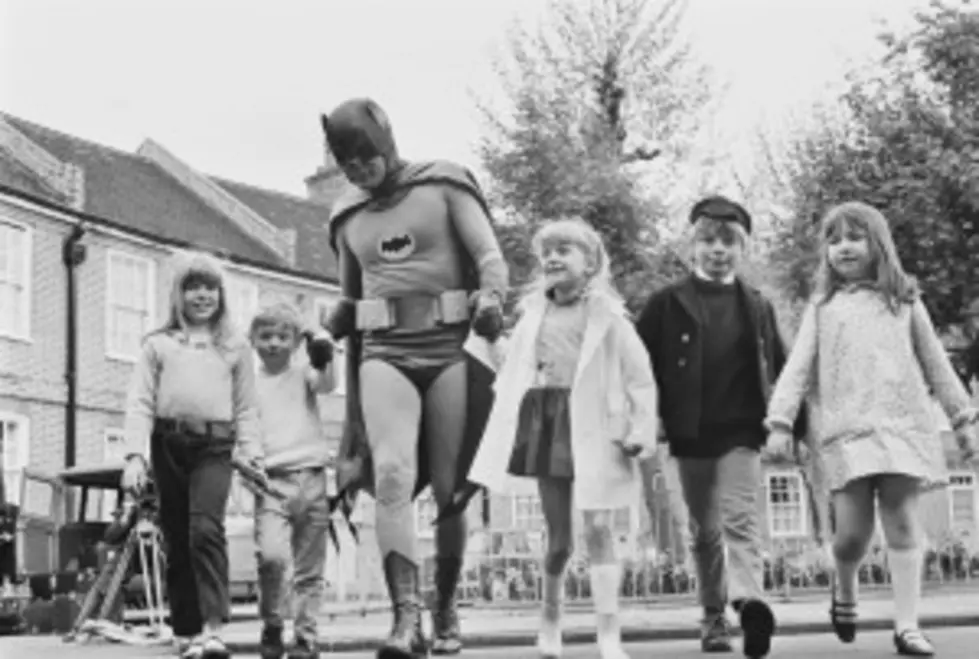 'Batman VS Superman' Teaser Redone with Christoper Reeve & Adam West [Video]
(Photo by Watson/Express/Hulton Archive/Getty Images)
The movies are the big talk these past few weeks. With new teasers and trailers for Star Wars, Jurassic World, and the highly anticipated Batman VS Superman: Dawn of Justice.
The trailer looks dark, awesome, and kinda scary.
Let's lighten the mood by adding some of the original actors of the super heroes, Christopher Reeve and Adam West.
None of the audio has been changed, but the visuals are hilarious, the best being when you see Batman running through a crowd of people with a crazy over sized bomb. Which just goes to show you how campy that show was.
Check out the hilarious spoof of the teaser below!
Just in case you have no idea what we're talking about, here is the actual trailer.