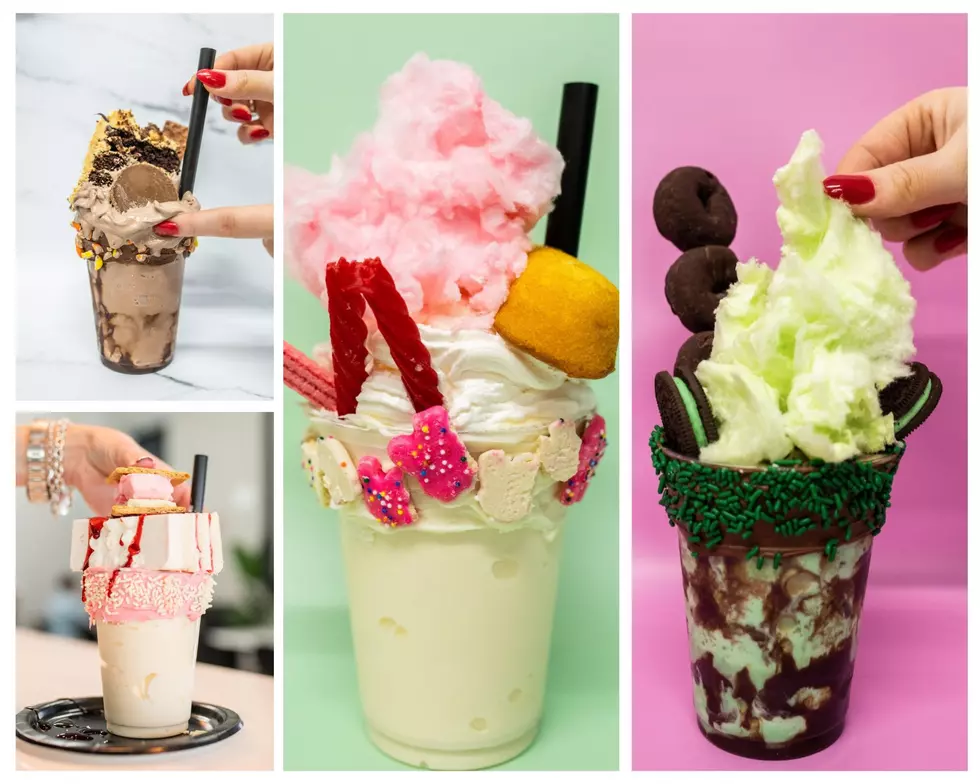 Extreme Milkshake Bar Moving to Downtown Grand Haven, Expanding with Food Menu
Bad Habit, Facebook
Less than a year after opening, a shop serving extreme milkshakes, bubble waffles, coffee and more is relocating to downtown Grand Haven.
Bad Habit first opened at 1307 S. Beacon Blvd. in Grand Haven March 4, 2023.
Co-owners Bonnie Brown and John Zervas felt there was a lack of dessert destinations in Grand Haven. Inspired by over-the-top eateries in Las Vegas, they wanted to bring that kind of decadence to West Michigan. Check out more photos of Bad Habit's gourmet treats below!
Closed since the end of November, Bad Habit is gearing up to reopen at their new location downtown Grand Haven.
The new eatery is at 215 Washington Ave. at the site of the former Jumpin' Java.
In a post to Facebook Nov. 27, 2022, the owners shared,
Good News: We are thrilled to confirm that we will be moving into the downtown space currently occupied by Jumpin' Java.
Jumpin' Java has been a fixture in the community for many years with a loyal customer following so we know we have some pretty big shoes to fill! It's our goal to create a new, but equally comfortable & familiar environment where loyal customers can still find their go-to items or even discover a new favorite!
In addition to some of Jumpin' Java's drinks, an of course their own over-the-top shakes and treats, they'll also have "a dramatically expanded menu with a range of options for breakfast, lunch, dinner". You'll also find sweet and savory waffle creations.
Bad Habit downtown Grand Haven will also have a build-your-own shake option. You'll get to choose from tons of fun toppings like cookies, cotton candy, frosting, fruit, and cheesecake!
About the move downtown, Brown tells M-Live,
From day one, we wanted to be on Washington.
While an exact re-opening date has not been announced, the plan is to open Bad Habit downtown Grand Haven sometime mid-February.
Follow Bad Habit on Facebook for updates!
Decadent Desserts at Bad Habit in Grand Haven
Grand Haven milkshake bar,
Bad Habit
, says their ultimate milkshakes are 'sinfully delicious with flavors ranging from positively decadent to tantalizingly sweet". Check out some of their impressive offerings!
16 West Michigan Restaurants Featured on National TV
West Michigan has a great foodie scene! Through the years, national TV shows like Food Paradise, Cheap Eats, and Diners, Drive Ins, and Dives have shot at West Michigan restaurants.
How many have you visited? Which local restaurants do you think SHOULD be featured on national TV?