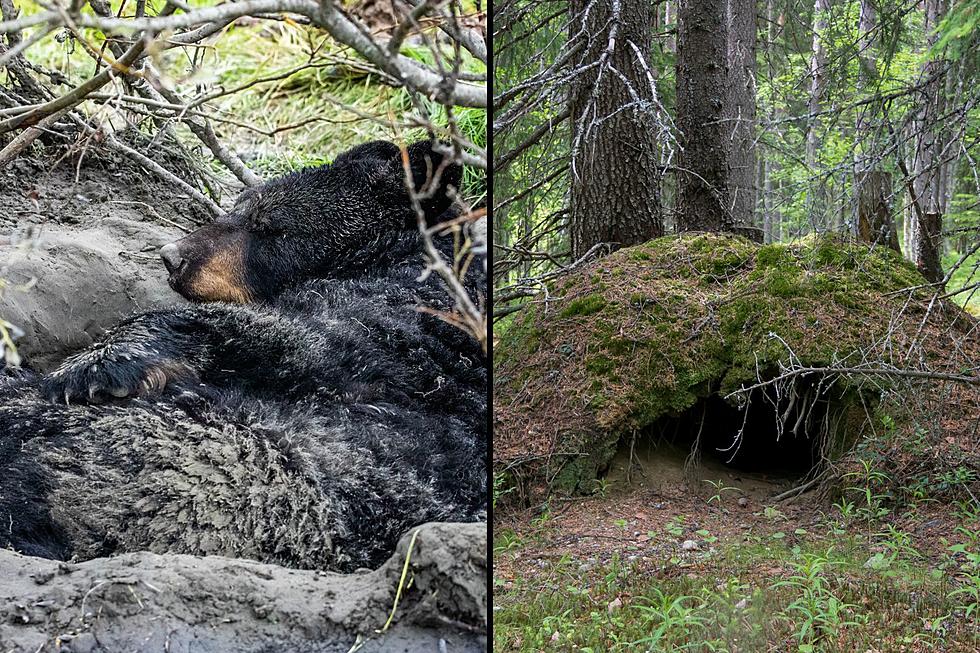 Attention Michigan Deer Hunters: Be On The Lookout For Bear Dens
canva.com
With Michigan's firearm season for whitetail deer coming up, there will be a ton of hunters in the woods and the DNR needs your help locating bear dens.
Michigan Black Bear Population
In order to keep a healthy black bear population in Michigan, the Department of Natural Resources needs your help locating dens.
It can be hunters, hikers, landowners, or just whoever spots a den needs to report it to the DNR so they can safely check it out to help the next season for Michigan black bears. Just don't go inside the den, let the professionals do the dirty work.
There are just under 11,000 black bears in the Upper Peninsula and roughly 2,200 in the Lower Peninsula and in order to keep the bear numbers up as well as the hunting permits, research has to be done.
Report Michigan Black Bear Dens to DNR
Reporting bear dens is all part of black bear management in Michigan. With the influx of hunters in Michigan woods on November 15 for the whitetail firearm deer season, odds are there will be hunters who stumble across those dens.
If you find a black bear den, stay a safe distance away and quietly listen. If you hear cubs or any sounds, remember the location to pass on to the DNR.
Black bears usually head to their dens in November and December. Now that doesn't mean they won't come back out, bears will often pop out from time to time throughout the winter and if you get too close you may get a surprise and you don't want to make a momma bear angry.
To report a black bear den to the DNR in the Northern Lower Peninsula, call 989.275.5151. If you spot a den in the Upper Peninsula call 906.202.3023.
Intimate Look at Idaho Grizzly Bear Den
It isn't every day that you get to see such a marvel in nature--here in Idaho we're surrounded by it, but sometimes we just don't know what to look for!
The Idaho Department of Fish and Game recently shared some photos of their discovery in the wild and it's so amazing to see!
Gallery Credit: Credit: Mateo, 103.5 KISS FM
Bear Cave: Buchanan, Michigan