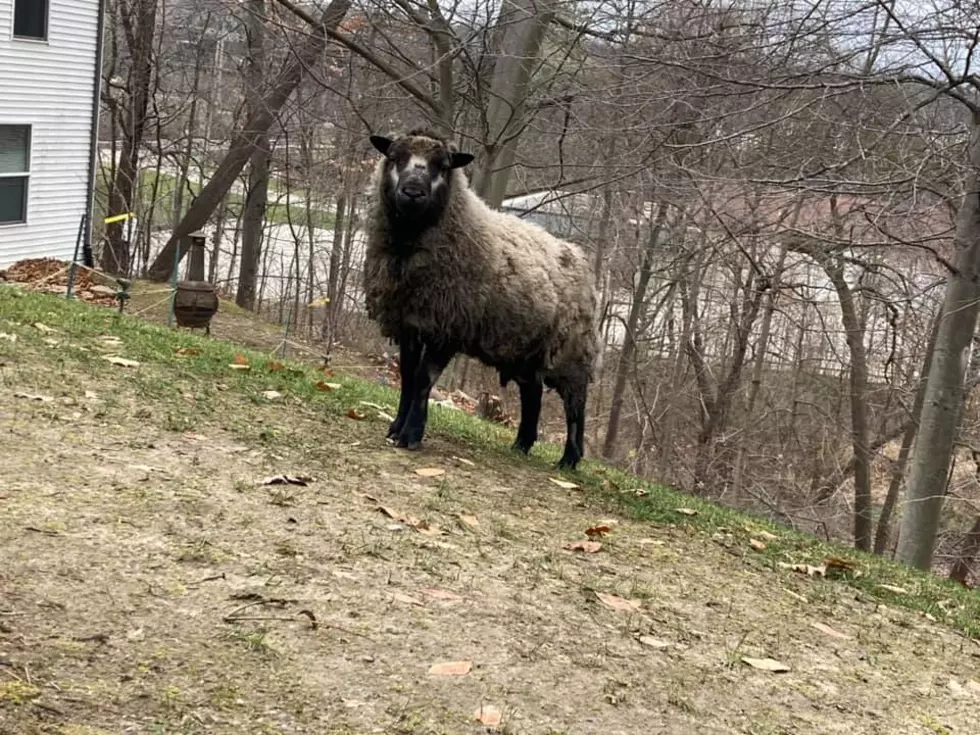 Attempted Break-in Monday in Walker Turns Into A Sheep Chase
City of Walker Police Department-Michigan/Facebook
Walker Police had a unique situation on their hands yesterday.  The police department posted on Facebook that the situation comes from the "Can't Make This Stuff Up" file.
It started Monday morning with what they thought was an attempted burglary of a north district business.
Early this morning, Officer Elliott was dispatched to a possible attempt breaking & entering at a north district business. It appeared the glass doors had been head-butted. They were cracked & there was what appeared to be wool or fur in the glass.
As they were looking for the suspect in the attempted burglary a few hours later, Walker Animal Control and Walker PD got a call of a sheep that was running loose in the same area, being a baaa-d boy.
They arrived on the scene and quickly realized they were going to need a bigger boat. Sorry, there were no boats involved, but they needed more help catching the on-the-lamb sheep. (That one was a bit of a stretch.) So they got help from the Walker Fire Department and before it was all over, a few helpful residents also joined in the fun.
After an hour of chasing the sheep around, wouldn't ewe know it, they were finally able to catch it around the intersection of Bristol NW and Richmond NW.
Maybe he thought he was Prancer & it was time for reindeer games. Regardless, he is being held at Kent County Animal Shelter. If he's yours, go get him!
Also, if you are a sheep considering a life of crime, we suggest you stick to the farm.
If you're the owner, at least you know where your sheep is; too bad you'll now have a repair bill for the broken window though.
UP NEXT: Michigan Beach Resort For Sale for $1.2M