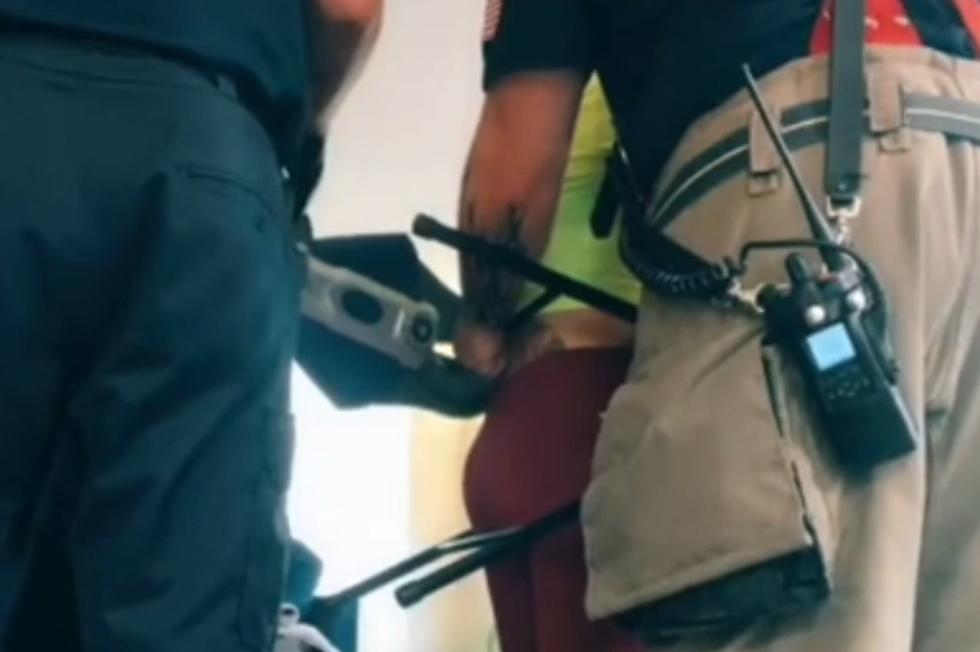 Ann Arbor Woman Rescued With Jaws of Life After Sex Fetish Video Fail
sydneysomethin via TikTok
I'm sure the title of this story has you sitting there with a bunch of questions. Hell, I know the full story and I still have a few questions of my own. I'll do my best to explain what happened though.
An Ann Arbor woman had to be rescued by the fire department after she got herself stuck in a folding chair. Yes, she was stuck so bad that she had to call the fire department who had to use the jaws of life to get her out of the folding chair.
How did she get stuck in a folding chair?
Apparently, this woman gives sex work advice and she specializes in some strange fetishes. In the Tik Tok video below, she explains the kind of videos that she posts including the "stuck" fetish. I literally had to look that up because I had no idea what it was.
So what the hell is a "stuck" fetish?
After I looked up what a "stuck" fetish was, I got this answer.
'Stuck fetishism' comprises individuals deriving sexual pleasure and arousal from other individuals and/or themselves being immobilized in some way in a 'sticky situation' (either literally or metaphorically). Sexual arousal is also gained from the individual struggling to escape from the situation. There may be elements of both sexual sadism (and domination) and sexual masochism (bondage and submission) in these scenarios, but the primary focus of the arousal is actually being stuck and/or trapped.
I think I'm even more confused than I already was.
Source: Fox 2
MORE: Unique Pets You Can Legally Own In Michigan