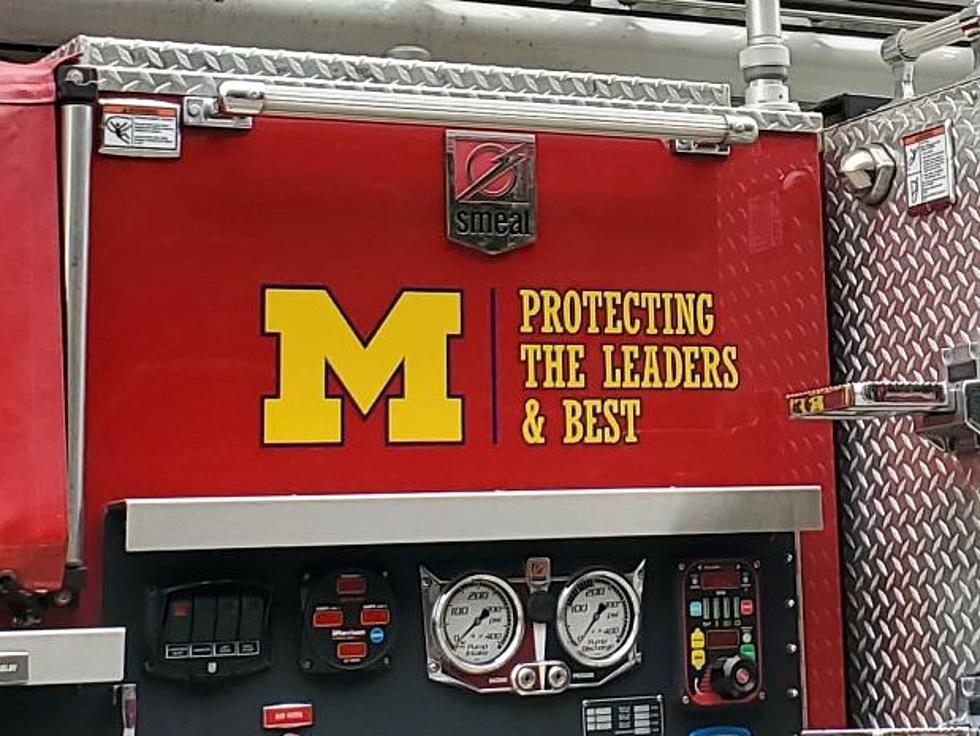 Ann Arbor Fire Department Burns MSU Fans After Big Win Over Ohio State
Ann Arbor Fire Department FB
Even if you aren't a Wolverine fan, part of every Michigander was cheering them on to beat the Ohio State Buckeyes this past Saturday in Ann Arbor at the Big House.
According to si.com the last time the Michigan Wolverines beat the Ohio State Buckeyes was 2011. As a matter of fact, Michigan has beaten Ohio State just twice this century: once in 2003 and again in 2011.
The Wolverines still lead the overall series 58-52-6.
After Michigan's big 42-27 win over Ohio State, fans rushed the field at the Big House to celebrate with each other and the team.
The Michigan State Police had some fun by sharing this message online after the game
Even MDOT got in on the fun
After Michigan State beat Michigan 37-33 back on October 30th, Spartan fans took to the streets to celebrate the only way they know how - by burning couches and flipping over cars.
If I'm being 100% transparent, I've been a Michigan State fan my entire life but think the Ann Arbor firefighters' Facebook post was hilarious.
The Michigan Wolverines are now ranked #2 in the country and head to Indianapolis, Indiana this weekend for the Big 10 Championship against Iowa.
If they win that game they're definitely a contender for the College Football Playoffs.
When are the 2021-22 College Football Playoff semifinals?
3:30 or 7:30 p.m. ET Friday, Dec. 31 at the Cotton Bowl
3:30 or 7:30 p.m. ET Friday, Dec. 31 at the Orange Bowl
When is the College Football Playoff National Championship Game?
The 2021-22 title game is set for 8 p.m. ET on Monday, Jan. 10, 2022. The game will be broadcast on ESPN.
Top 25 Restaurants West Michigan Wants Right Now
Top Michigan-Made Products You Can't Live Without
Here's what Michiganders said they can't live without