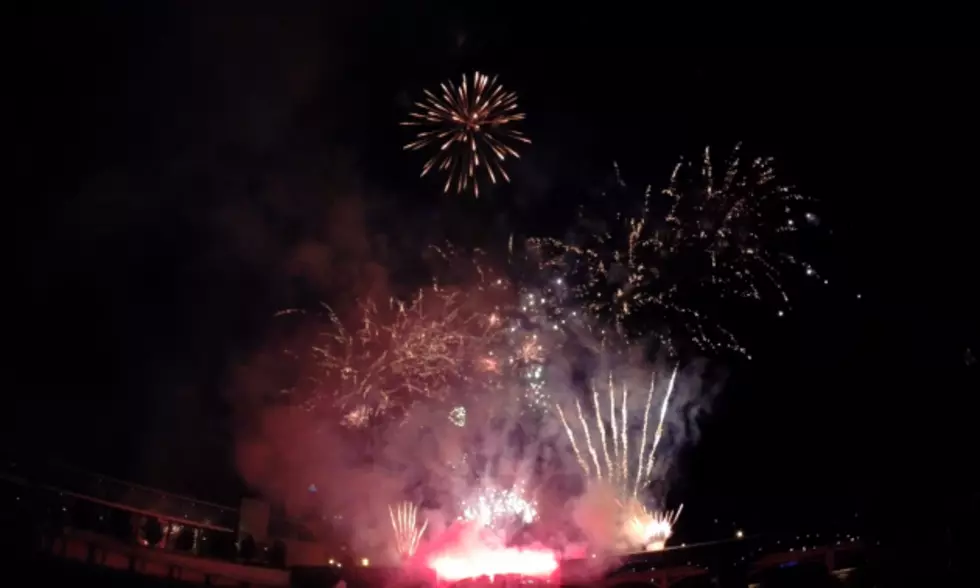 5 Things to be Sure to Bring to the Amway Family Fireworks
Johnnie Walker/Townsquare Media
In preparation for this fun, family event, we've compiled a list of the five essential things that you should bring with you to make sure you fully enjoy the festivities!
1

Saturday is supposed to be a beautiful day here in West Michigan. We want to make sure that everyone is fully protected from the summer sun with sunscreen (I generally wear the highest SPF I can find, but you know your skin better than I do.) Experts have suggested that parents avoid using spray sunscreen on their children.

Bethany Clarke/Getty Images

Bethany Clarke/Getty Images

2

Beach Chairs, Blankets, or Towels

Folks are more than welcome to sit on the grass on the hill at Ah Nab Awen Park, but we recommend that you bring camping chairs, beach chairs, blankets or towels to ensure that you're comfortable while you're enjoying the festivities. Please remember that there will be a LOT of people in the park on Saturday, so please try to be respectful of the people around you.

General Photographic Agency/Getty Images

General Photographic Agency/Getty Images

3

We have a fantastic lineup of bands performing on Saturday. The Holland American Legion Band, Upstage Blues Band, Tyler Howe Band, and Pop Cult will all take the stage throughout the night. Check out the full schedule here.

Ferli Achirulli/ThinkStock

Ferli Achirulli/ThinkStock

4

While it's not going to be scorching hot on Saturday, the high temperature is currently forecasted to be 82 degrees, and it looks like there won't be a cloud in the sky. We want to make sure that you stay hydrated while enjoying everything the Amway Family Fireworks has to offer. Don't forget - food and beverages will also be available for purchase on site from the folks at Majoor's Concessions and VHF Concessions.

5

Your Camera or Smartphone

You're going to want to take pictures of all of the fun that you're having right?!? Be sure to bring your camera or smartphone (and to charge them before you leave the house) to capture every moment of the night. Don't forget, while uploading those photos to Facebook, Twitter, and Instagram, use the hashtag #GRFireworks!