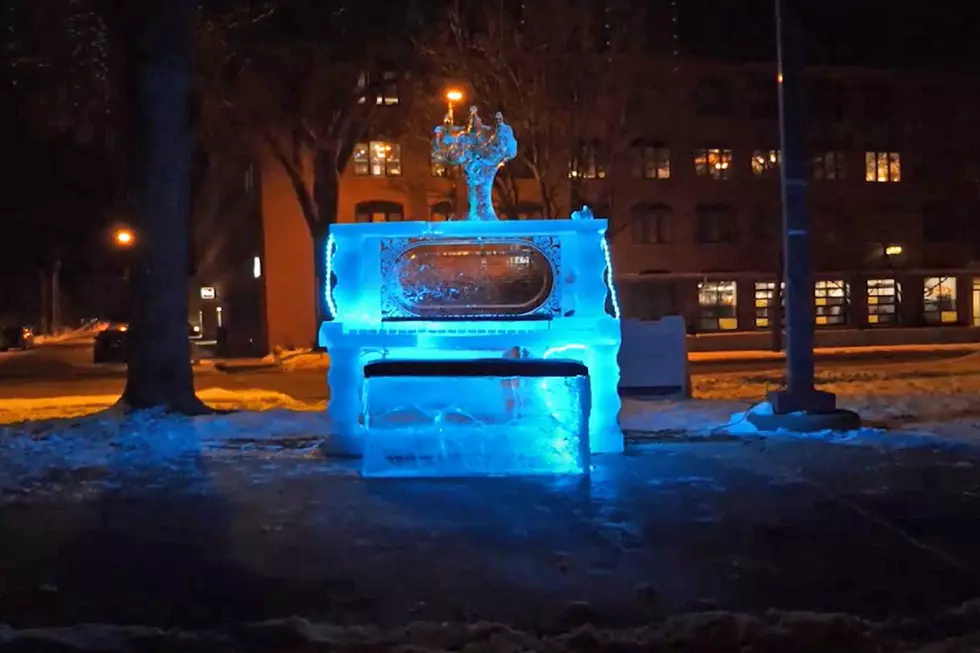 Where to Find Ice Sculptures in Downtown Grand Rapids
YouTube/Randy Finch
The World of Winter Festival continues in downtown Grand Rapids through Sunday, February 28th. This weekend you can check out over 80 ice sculptures as part of Valent-ICE.
Once again this year, Ice Brigade's Randy Finch works his magic with frozen water. This year's sculptures include everything from a motorcycle, to a polar bear, to even dancing pumpkins!
The sculptures are located around the downtown Grand Rapids area: from Canal Park to the north, to the Downtown Market on the south, west to Jolly Pumpkin and east to MeXo Tequila & Mezcal Bar and Restaurant.
To make your search for the ice sculptures a little easier, they have set up an interactive map, listing the location and a description of every carved block of ice...
In the past years we've had to worry about the ice sculptures melting in warmer temperatures. That is not going to be a concern this year -- as high temperatures for the next week or so are going to be well below freezing. The ice sculptures will be left out until they melt -- which could be awhile!
The World of Winter Festival website says the festival "takes advantage of Michigan's cold climate to provide interesting ways for people to experience and enjoy the season. This Festival aspires is to make Grand Rapids a more active winter city - which makes Grand Rapids a more active year-round city." World of Winter is organized by Downtown Grand Rapids Inc., the City of Grand Rapids and numerous community partners.
All programming and activities are FREE, socially-distanced, and geared for both families and adults.
Check out the official website for a complete schedule of all the events planned during the World of Winter Festival.
Here is a video of the Ice Piano that is located at Canal Park...
Take a Virtual Tour of Downtown Grand Rapids