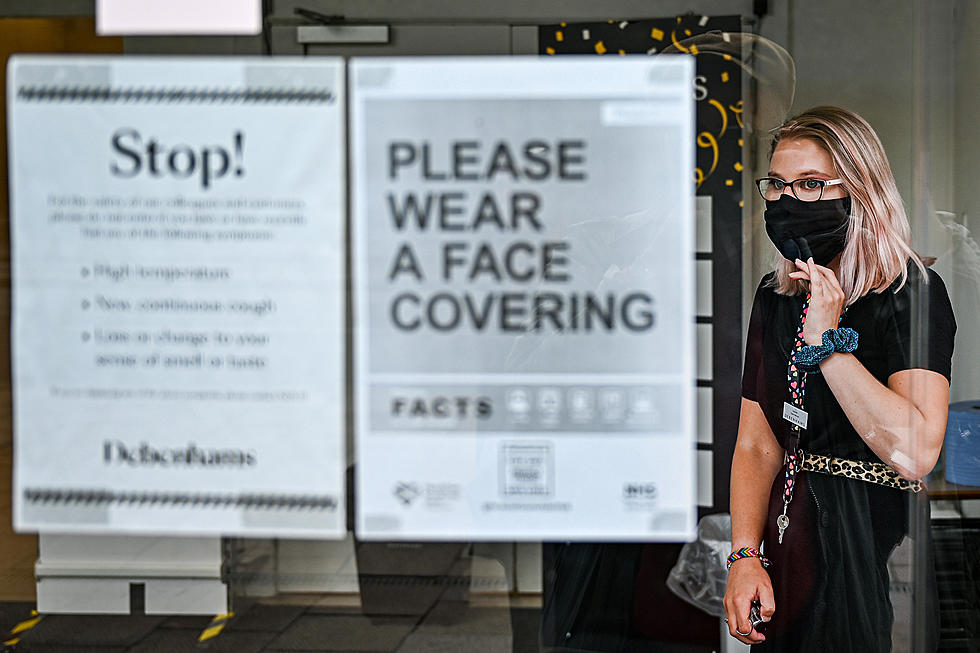 Walmart, Sam's Club, & Kohl's All Requiring Face Masks Starting July 20
Getty Images
On Wednesday, a handful of retailers announced mandatory masks beginning July 20 including the nation's largest retailer, Walmart. In a press release from the company, they say that already about 65% of their stores are located in areas where there's a government mandate so this move is to bring consistency all across the board.
In addition to posting clear signage at the front of our stores, Walmart has created the role of Health Ambassador and will station them near the entrance to remind those without a mask of our new requirements.
To ensure this is upheld, there will only be one entrance at all stores.
Sam's Club, which is owned by Walmart, will be doing the same. Complimentary masks will be available to Club members if they don't have one. Customers will also be able to purchase masks.
Associates at Walmart and Sam's Club will be trained on how to handle situations if someone is unable to wear a mask or covering.
Kohl's was the other retailer to make a similar announcement. In their news release they state that already 70% of their stores across the U.S. have a mask requirement and, like Walmart, are going to implement it at every location to "take a consistent approach." There will be signage reminding everyone upon entry and store greeters will be at the front to inform customers. This will take effect on Monday, the 20th.
According to Business Insider, other retail chains that are requiring masks include Kroger (beginning July 22), Best Buy (started today), Starbucks, Dollar Tree, the Apple Store, and Menards.
If you have a problem with wearing a mask when at a business, consider doing curbside pickup or having groceries delivered to you. It'll be less of a hassle for everyone involved.
Enter your number to get our free mobile app
How to Stop Your Glasses From Fogging Up While Wearing a Mask