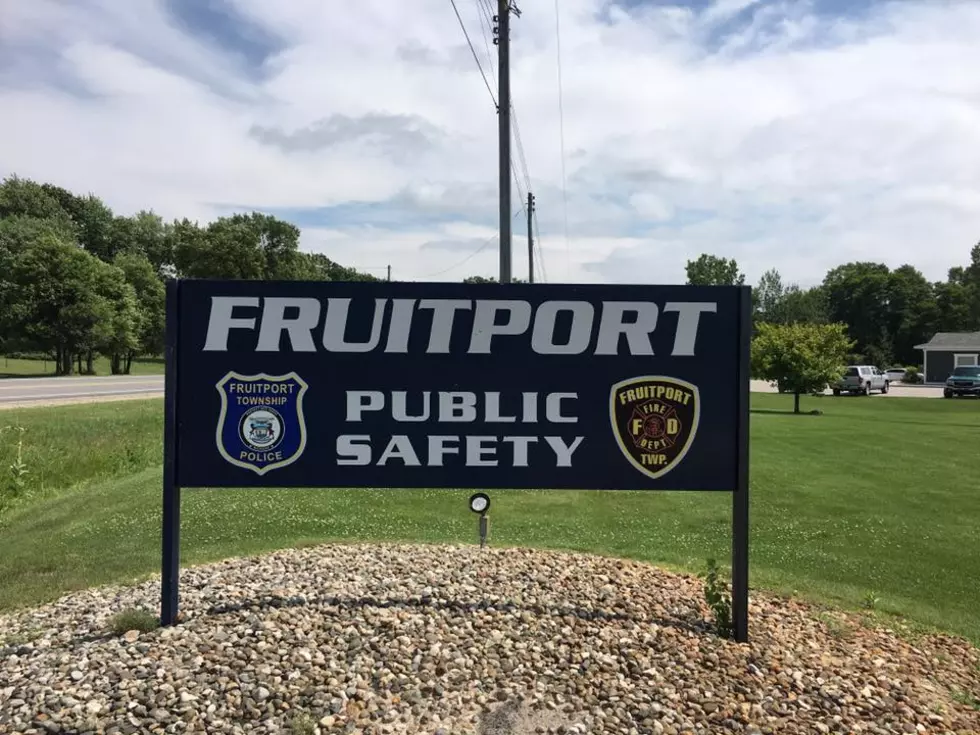 Two Fruitport Fisherman Saved From Ice Lake Sunday Afternoon
Fruitport Fire Department/Facebook
Scary fishing trip Sunday afternoon for two fishermen in Fruitport.
Fox 17 says right about noon Fruitport Fire and Police along with Norton Shores Fire Department rushed out to Pomona Park to rescue the two fishermen who had fallen through the ice.  They say the second victim was actually racing out to help the first guy who had fallen through the ice when he too became trapped.
Rescuers were able to save the two guys and one of them headed to the hospital because of exposure to the cold water. Fox 17 says the incident is still under investigation with the Fruitport Fire and police departments to figure out why they went through the ice. Currently, the area around the boat launch where the ice broke is roped off with safety tape in hopes people will stay off the ice.