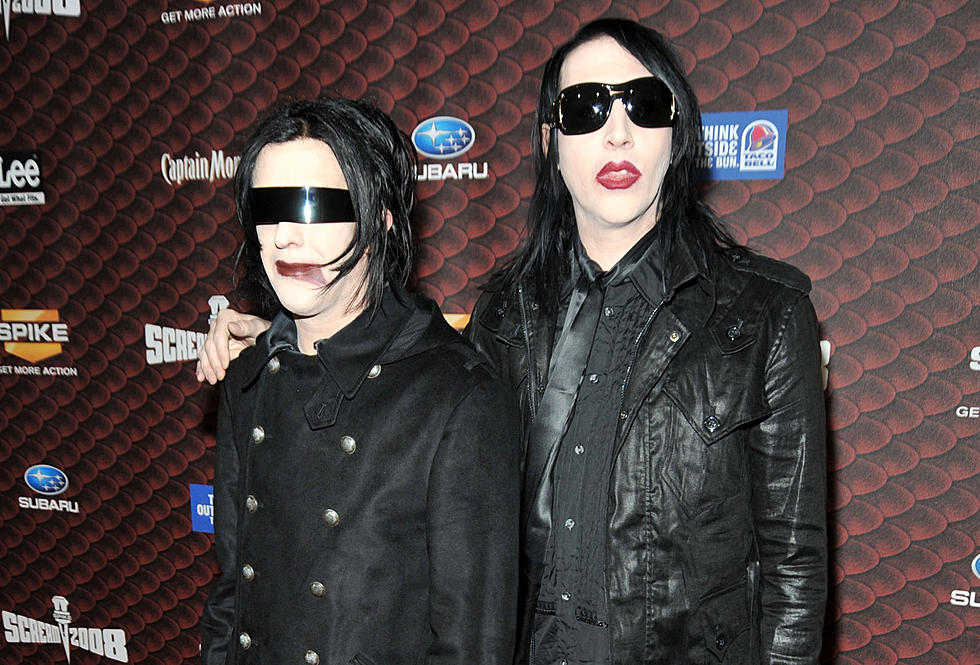 Marilyn Manson Bassist Twiggy Ramirez Accused of Rape
Frazer Harrison, Getty Images
Jessicka Adams of the band Jack Off Jill has accused her former boyfriend, Twiggy Ramirez of Marilyn Manson, of beating and raping her. She detailed her lengthy history of emotional and physical abuse from Ramirez, whose given name is Jeordie White, and said that her record label had talked her out of going public with it for fear of repercussions on her career.
In a Facebook post, she wrote about how she met White when she was 18 and before he was in Marilyn Manson. Shortly after they moved in together, her band started to get notice and, as she was hanging out with male friends, he took out his jealousy on her. "He began to body shame me," she wrote. "He slashed my tires. When I came home late one night, he put one of the stuffed animals he bought me into the burning oven in the kitchen."
A few months later, Adams says Ramirez hit her for the first time. But she did nothing because "I assumed all relationships were that women's role was to act subservient. Unfortunately, this was all I knew, as I had grown up with an abusive father who conditioned me this way."
Adams recalled a night when the Marilyn Manson band hung out with Trent Reznor, and she and the Nine Inch Nails leader started chatting. "Jeordie became so enraged he demanded we leave immediately," she continued. "He began driving my car erratically on the highway, all the while punching me the chest several times,knocking the air out of my lungs. He proceeded to rip off the rear view mirror and threw it out the open window. Throughout the madness, this was a rather poignant moment. He just couldn't bear to face himself in that mirror. So he proceeded to destroy it."
White then went on tour opening up for Nine Inch Nails, during which she learned that he had cheated on her. Upon returning home, an argument started, which led to the rape. "He forced me on to the floor with his hand around my neck. I said NO. I said NO. I said it so loud enough, that [their roommate] Pete came rushing in from the other room to get him off of me. But I had been raped. I had been raped by somebody I thought I loved."
In 1997, by which time Marilyn Manson were stars, Jack Off Jill was signed and her label warned her against going public with the news because "there would be a very good chance that my band Jack Off Jill would be black balled by concert promoters, radio programmers, and other bands and their managers. Jack Off Jill was also warned of running the risk of losing our coveted record deal (which they gave us!!,) as they were certain no one would ever take a rape victim in this male dominated music business seriously, never mind a ferocious, disenfranchised, outspoken overweight front woman such as myself!"
"It's never easy to tell the truth when you know how much backlash you'll receive," she continued. "But feeling guilt and shame about now knowing I am not my rapist's only survivor has been an even worse albatross to bear."
Consequence of Sound reached out to Manson for comment. He wrote, "I knew Jessicka and Jeordie had a romantic relationship many years ago and I considered and still consider Jessicka to be a friend. I knew nothing about these allegations until very recently and am saddened by Jessicka's obvious distress."
50 Rock Facts You Might Not Know