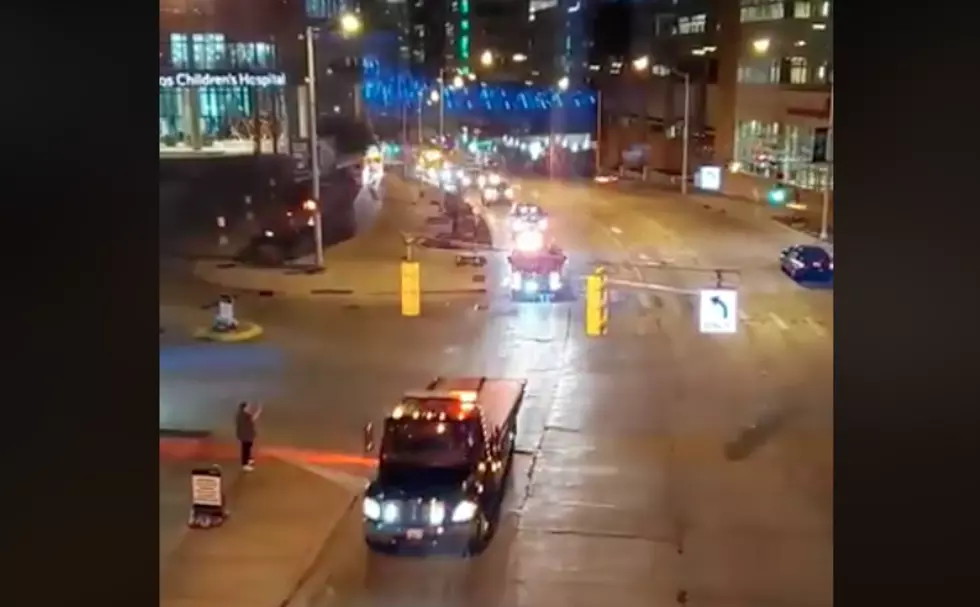 Tow Truck Parade Along Medical Mile Honors Healthcare Workers
Tow Truck Parade - Melissa Clark via Facebook
A parade of tow trucks made its way down the Medical Mile Friday night to thank all of our incredible healthcare workers on the front lines during the coronavirus pandemic, Fox 17 reports.
The long line of trucks, honking and flashing their lights, drove by Spectrum Health, Helen DeVos Children's Hospital, Spectrum Health Butterworth Hospital and more.
Local nurse, Melissa Clark, caught the procession on video and shared it to Facebook saying,
I have been floored at the outpouring of support that has been shown by friends, family, and the community! I wish I was better with words but I am not so all I will say is thank you!
To all in our West Michigan medical community: YOU ARE AMAZING! We honestly cannot thank you enough for all that you do.
How to Sew a Face Mask