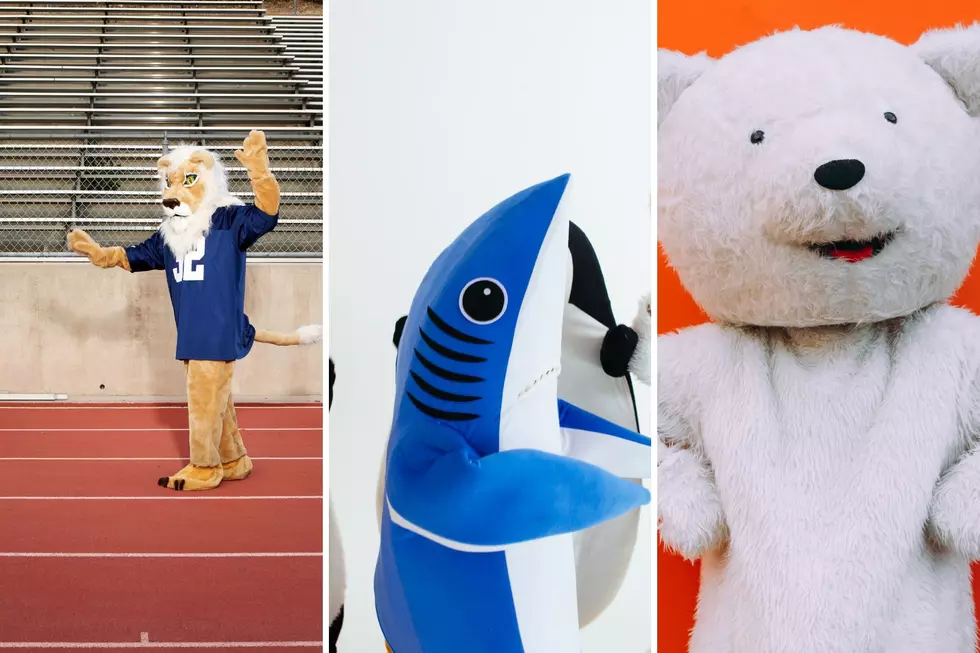 The 10 Most Unique Michigan High School Mascots
Canva.com
Michigan certainly has a way with nicknames, as some schools, particularly in Detroit and the western Upper Peninsula have some strange mascots.
The List Is Way Longer Than Ten Odd Nicknames
In fact, before we get to the top ten, here are some honorable mentions:
Ann Arbor Huron RIVER RATS
Zeeland East CHIX
Zeeland West DUX
Goodrich MARTIANS
Algonac MUSKRATS
Gladwin FLYING G's
Detroit School of Communication and Media PHARAOHS
Colon MAGI
Brimley BAYS
Waterford Mott CORSAIRS
Houghton GREMLINS
Detroit International PINK PANTHERS
Regina SADDLELITES (that's NOT a misspelling of Satellites)
St. Louis SHARKS (for a school dead in the middle of the mitten, that's an odd name)
The number one school on the list, Watersmeet, has such an unusual nickname, they've garnered national attention not once, but twice.
First, they were featured in a 2003 ESPN promotional campaign, which led to to some of their basketball team getting time in 2004 on Jay Leno's Tonight Show.
And then they were featured in a 2008 Sundance Channel documentary called 'Nimrod Nation'.
So, now that we've primed the pump, here are your TOP TEN unique mascots from Michigan schools north and south of the bridge:
Ten Most Unusual Michigan High School Mascots
Michigan High Schools that have chosen very strange mascots for their school's sports teams