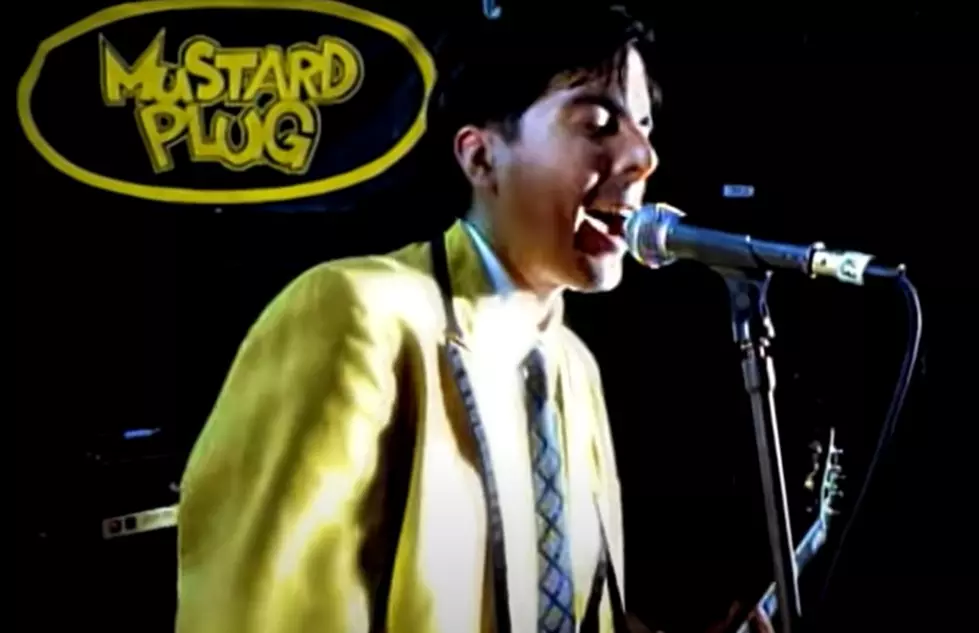 That Time A Mustard Plug Sticker Popped Up On A National TV Show
Hopeless Records via YouTube
The sticker appears to be stuck to a wall in the restroom of the bar featured in 'It's Always Sunny In Philadelphia'. Which is a long way from Grand Rapids.
Mustard Plug Plays Friday Night At The Listening Lawn Downtown
And there were still some tickets available as of this morning.
Now, back to the subject at hand, the bumper sticker, part of the merchandising sold by Mustard Plug in their early years, popped up in a scene on the FX Series 'It's Always Sunny In Philadelphia'. The sticker is clearly seen just over the shoulder of Glen Howerton's Dennis character as he talks to another character in the rest room of Paddy's Pub, the fictional bar owned by Dennis on the show.
The episode aired on season eight of the show back in 2013. It had nothing to do with the plot line.
It's almost framed so perfectly it's as if they wanted everyone at home to see it.
Here's another view.
This set me on a Google search to find other references on the famed ska band on other TV shows, and it appears that Ted from the hit CBS series 'How I Met Your Mother' was also a big fan. A poster appears in a shot form his bedroom in a 2012 episode shown below.
You have to look closely to see the poster in the dim light. The poster is to Robin's left, behind the TV set's antenna. It had to have taken some serious back and forth on the old DVR to find that one.
Tickets to see Mustard Plug can be found here, if there's any left. It looks like a beautiful night to skank to some ska.
Michigan Rock and Roll Hall of Famers
Here's a few of the 120 Michigan Musicians Honored in The Michigan Rock and Roll Legends Hall of Fame.