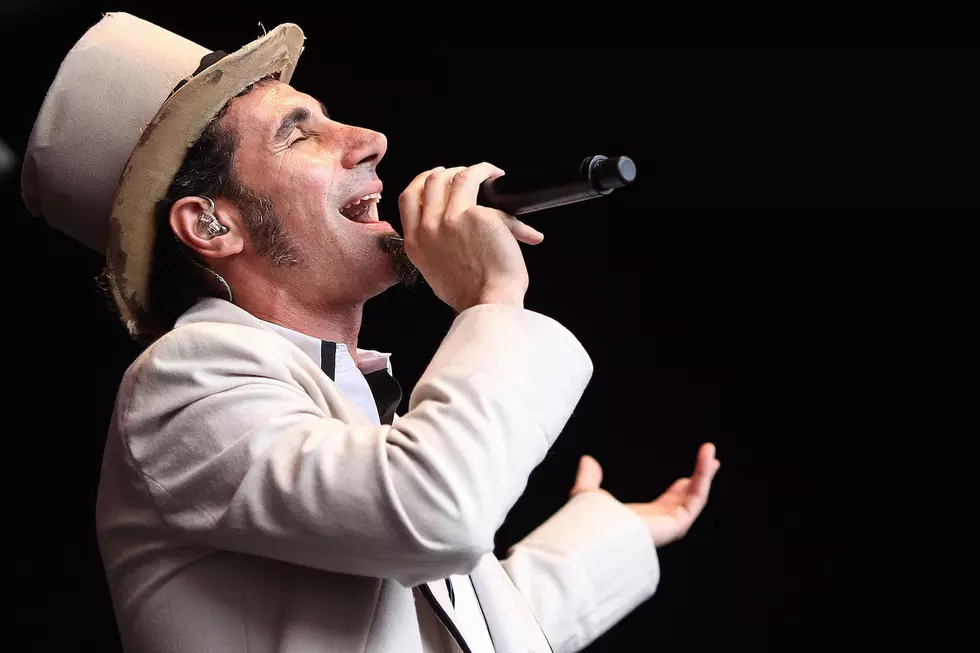 System of a Down's Serj Tankian Offers Update on 'Future Release'
Hannah Peters, Getty Images
The exciting news for Serj Tankian fans: the System of a Down vocalist was in the studio this weekend mixing new "rock tracks." The not so exciting news for System fans: the songs will likely appear on Tankian's upcoming solo EP, since his main band is currently at a creative impasse.
"A weekend of mixing," he wrote on Instagram to accompany a pic of his hand holding up a cup of espresso and a laptop screen in front of him. "Mixing coffee to finalize the perfect blend for @kavatcoffee espresso blend and mixing some rock songs for a future release," he wrote.
In June, Tankian teased the songs he was working on. "I have five rock songs that I wanted to do with SOAD but it doesn't look like that's gonna work out, so I am finishing those up to release them as a solo EP or possibly as a soundtrack for my film 'cause they are interrelated," he wrote on social media.
Here's a timeline of the obstacle-strewn road System of a Down have navigated in an effort to get new band music to their fans:
Although the members of System of a Down are unable to agree on how to proceed with their new music, they're all still on the same page when it comes to playing shows for their fans. The band has booked four concerts this fall with At the Drive-In and Skeletonwitch -- two in Mexico and two in California.
Oct. 06 —Teotihuacan, Mexico @ Force Fest
Oct. 07 — Teotihuacan, Mexico @ Force Fest
Oct. 13 — San Bernardino, Calif. @ Glen Helen Amphitheater (feat. Incubus, At The Drive-In, Clutch, Pallbearer and Skeletonwitch)
Oct. 14 — Sacramento, Calif. @ Aftershock Festival
Where Does Serj Tankian Rank Among the Top 66 Hard Rock + Metal Frontmen of All Time?
Top 10 Weirdest System of a Down Lyrics