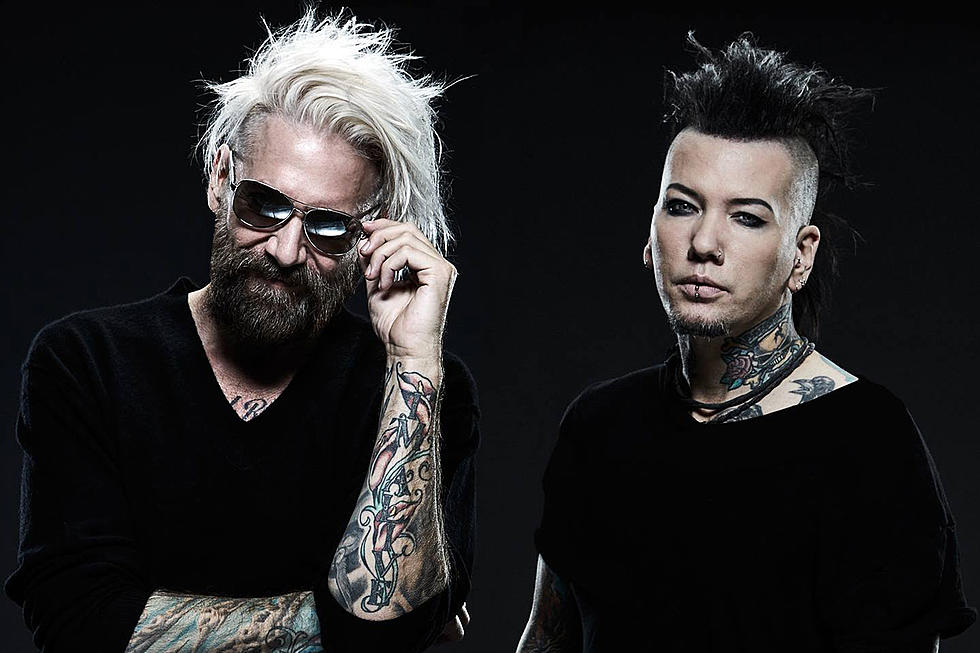 Sixx: A.M.'s James Michael + DJ Ashba Announce New Band Pyromantic
Facebook: Pyromantic
While Sixx: A.M. may not be doing anything at the moment, two of the band's members are continuing to work together on a new project with a different name. Singer James Michael and guitarist DJ Ashba revealed their collaboration via a Facebook Live session, announcing that their new project is titled Pyromantic.
The two musicians are eyeing a 2018 release, with plans to shoot a video for their debut single in Las Vegas in a couple of weeks. Pyromantic moves to the top of both musicians' "to do" list, with Ashba confirming that Sixx: A.M. are on an indefinite hiatus. "We did an extensive amount of touring and when we got off, we all felt like, 'You know what? Let's take a good break here and it gave everybody time to kind of go do their things, the separate things that we wanted to do," said the guitarist.
As for Pyromantic, Michael says, "Lyrically, it is very deep, but it's different from Sixx: A.M. in the sense that I think that we are choosing different subject matter to talk about. Sonically speaking, it's heavy as fuck, but it's also got these really, really pop melodies. So all I can say is I know you're gonna dig it. It's some of the most special stuff I've ever heard. We've been in this business a long time, and we're very excited about that."
Ashba added, "When we sat down to do Pyromantic, the one big thing [we said to ourselves] was, 'Let's create something so new and fresh and create a sound for Pyromantic,' so when you Pyromantic, it has a very distinct sound. And it's pretty much… What we went after is a great blend of dance, rock and pop, and you kind of throw that in a blender, and I would say that's pretty much what Pyromantic sounds like."
Michael revealed that the music is very "song driven," and added that it's not just limited to a rock audience. The pair also have a touring band in place that they'll reveal when their first tour is announced.
For now, you can watch Michael and Ashba elaborate on Pyromantic via the Monster Energy chat below.