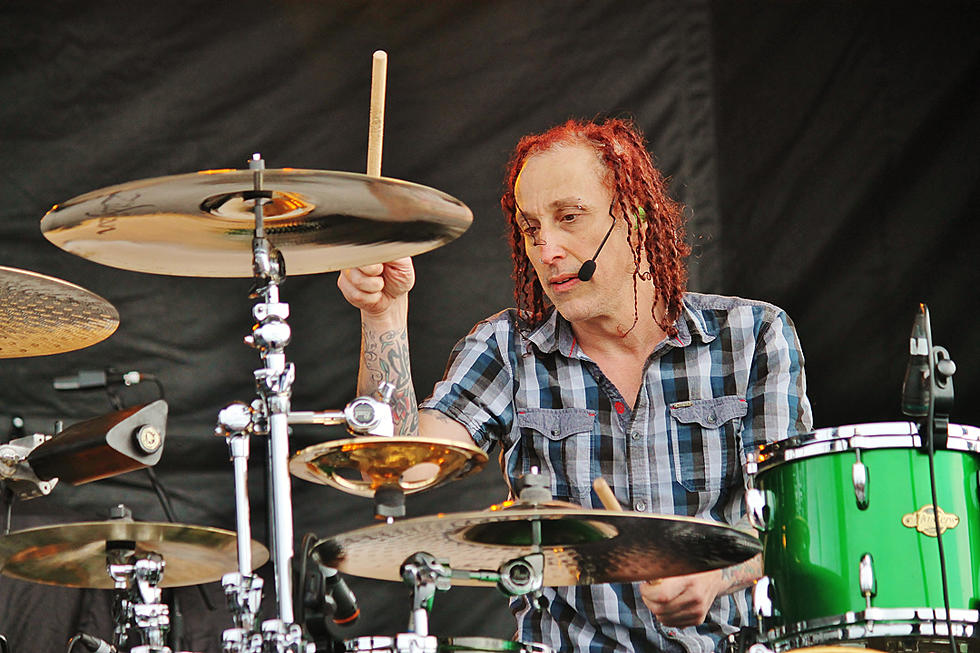 Sevendust's Morgan Rose: 'I'm Lucky to Be Here' After Successful Surgery
Liz Ramanand, Loudwire
Sevendust drummer Morgan Rose has successfully undergone surgery, with the musician stating he's most likely "out of the woods" and "lucky to be here." Rose has still yet to specify the nature of his illness, but he will return to surgery "sometime in the next few months."
Due to Rose's medical condition, Sevendust were recently forced to pull out of Alter Bridge and Shinedown's U.K. tour. The drummer was admitted to hospital just days before the tour began, with doctors ordering him not to leave the country.
"Hey guys. So I'm not gonna get into what the last week has been like too much. I hope everyone will understand. I will say I'm lucky to be here, and that the people that worked round the clock with me are the reason for that. I feel confident saying that I'm out of the woods? I will have another surgery sometime in the next few months, but it looks like the reason for me ending up in the hospital in the first place has been handled for the most part," Rose wrote on Instagram as he shared a photo of him and his family as he recovers in a hospital bed.
"I asked the doctors if I'd be okay to play the end of the year shows, and they looked at me like I was crazy," he went on, "But I'm determined to finish out the year with my brothers. So that's that. At least barring any setbacks. Not sure what capacity I'll be involved? But I'm saying I'll be there."
Sevendust will play a trio of Christmas acoustic shows at the end of the year. As he wrote above, Rose is determined to perform, so fans can expect him at the Georgia and Florida gigs.
12/28 - Athens, Ga. @ Georgia Theatre
12/29 - Lake Buena Vista, Fla. @ House of Blues Orlando
12/30 - Fort Lauderdale, Fla. @ Revolution Live
See Sevendust in the Top 50 Nu-Metal Albums of All-Time