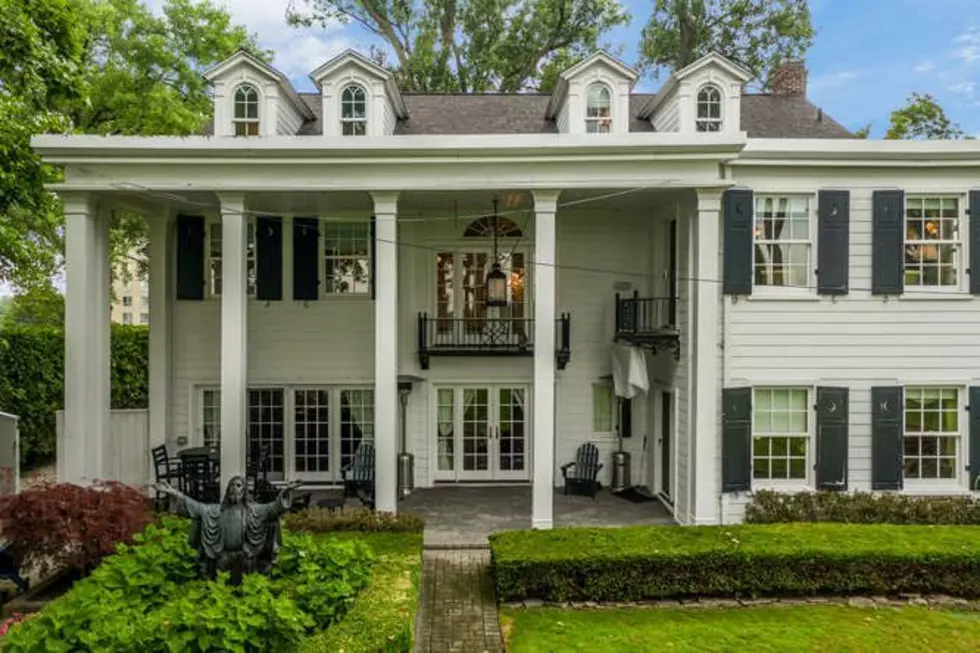 Revisiting Michigan Celebrity Homes: Kid Rock
Stylish Detroit / Timothy Cook, Skyline Realty Group, LLC
As we wrap up the year, we're revisiting some of the sweetest houses in Michigan that have belonged to some of our state's most iconic celebrities.
Today, we're taking a look inside Kid Rock's Detroit house that sold for a little over $2 million. As you'll see in the pictures below, the Detroit rocker left behind some of his belongings.
This article originally appeared on May 8, 2022.
After about three years on the market, Kid Rock's Detroit Mansion has sold for a little under $2.1 million. The new owner says she may plan to hold some exclusive events for Kid Rock fans.
SEE ALSO:  What Are the 10 Most Dangerous Cities in Michigan?
Lots of Kid Rock's Personal Belongings Left Behind
Amy Trahey, who just purchased the $2 million property, says Kid Rock "seems to have left without so much as cleaning out the refrigerator first." She notes that he left behind lots of liquor and plenty of his 'Badass Beer.'
"I can do curated events for fans only," Trahey tells Crain's Detroit Business. "I think they'd like to sniff the sheets."
Most of Kid Rock's furnishings were also left behind and the American flag pillows pictured below should come as no surprise. Realtor Matt O'Laughlin sold Trahey the property, telling her it's as if "Kid Rock grabbed his underwear and shirts and just took off."
More About the Property
The home is located at 9090 Dwight St. in Detroit and just sold at the end of April for $2,030,000. Rock reportedly paid about $300,000 for the home when he purchased it in 2012. The house is located on the same block as the Detroit Mayor's mansion.
The home overlooks the Detroit River and Belle Isle and comes with a custom boathouse that includes jet-ski lifts and a deck suitable for year-round entertaining. Its basement features a home theater area as well as a bar and dining area.
According to the Zillow listing, the property has a heated two-car garage, a gourmet kitchen with high-end appliances, and has been professionally landscaped.
Look Inside Kid Rock's Former Detroit Home
Kid Rock's former Detroit mansion is stunning inside and out. The beautiful home, located at 9090 Dwight St. in Detroit, comes with a custom boathouse and a fabulous downstairs home theater, bar, and dining area.
And the famous Michigan rocker even left behind a couple of American flag pillows and a bunch of his 'Badass Beer.'
This House Has a Commode That's an Ode to Dwight Schrute
This lovely home in Howell, Michigan is beautiful. It's tastefully decorated in a lovely color scheme, there's extensive hardwood flooring, a newly remodeled kitchen, and - wait for it - a bathroom that pays homage to Dwight Schrute.
You're going to like what you see. That's what she said.
Take a Peek Inside Eminem's Sprawling Michigan Mansion
For a cool $3.23 million, you could own this beautiful mansion that was once owned by Eminem and the former CEO of Kmart.
Or, for no money whatsoever, you can take a look at the pictures.
Be sure to check out the guest house (toward the end) and a couple of bathrooms that strike us as just a bit odd.