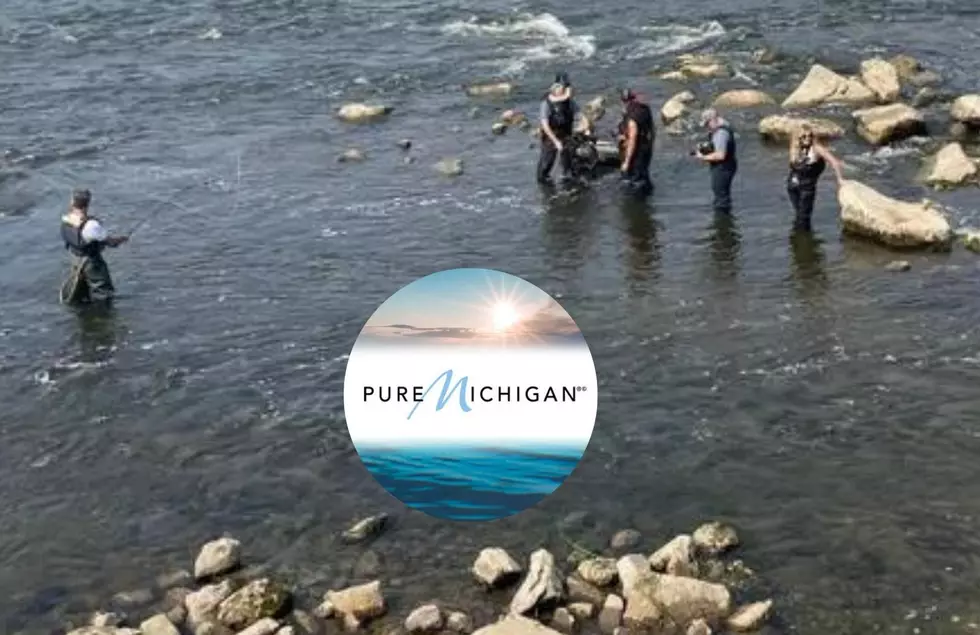 Was A Pure Michigan Commercial Being Filmed At The Sixth Street Dam?
Credit: Beersingtonbeers via Reddit / Pure Michigan via Facebook / Canva
Pure Michigan ads first started hitting the airwaves in 2008 and featured the voice of actor and comedian Tim Allen. The videos would highlight different cities and parts of Michigan to not only draw in people from out of state but to also show Michiganders parts of the state they might not have checked out yet.
A camera crew was spotted at the 6th street dam in Grand Rapids and people are wondering if it might be for a future Pure Michigan ad.
Was Pure Michigan Filming A Commerical Near The 6th Street Dam In Grand Rapids?
On Wednesday, September 14th Reddit user @Beersingtonbeers posted a picture in the Grand Rapids Reddit thread of a person fly fishing in the Grand River near the 6th Street Dam. The man in the picture is seen fly fishing and is surrounded by a camera crew.
Reddit user @Beersingtonbeers commented on his post and said
"Asked one of the workers and was told it is for Pure Michigan."
Reddit user @GREpicurean said: I thought for sure this would be a Frankie Lapenna production post with his ass being used as a floating device.
I hope that the Reddit user that shared the picture is correct. I love seeing the Pure Michigan ads and I love fishing. Having a Pure Michigan ad featuring both would be awesome.
Has Grand Rapids Been In A Pure Michigan Ad Before?
Yes, Grand Rapids has been in several Pure Michigan ads. I've shared them below.
Travel Channel's Top 10 Michigan Cities To Visit
The Travel Channel created a list of the 10 cities in Michigan that everyone should visit at least once.