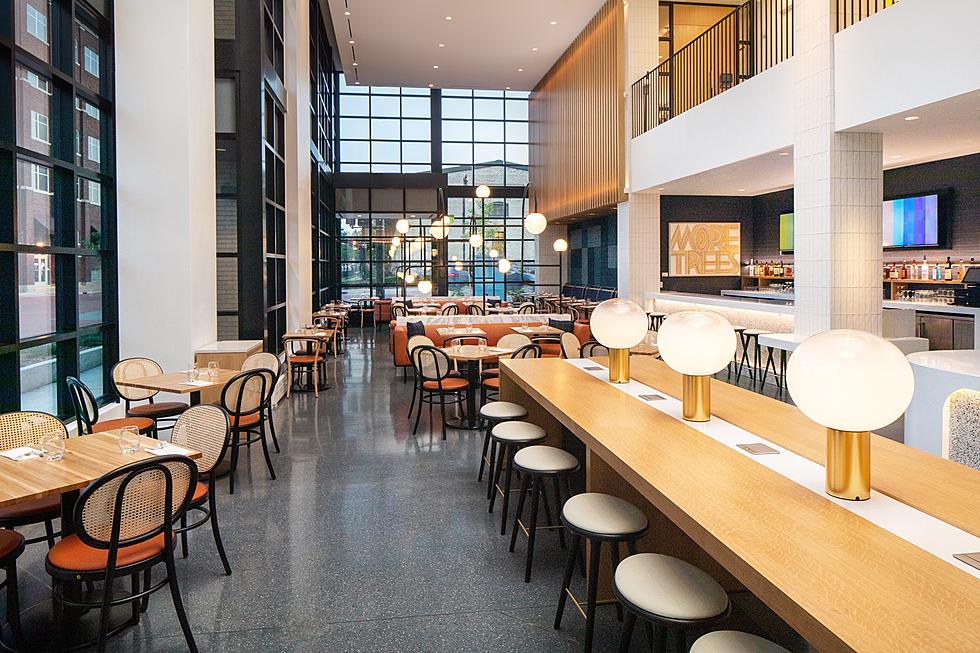 New Restaurant Opening Friday in Downtown Grand Rapids Hotel
Greg Ceo [Portico Grand Rapids via Facebook]
If you ask me, one of the best news to receive is the opening of a restaurant in town. I love trying out new places and possibly discovering a new favorite place to eat.
This Friday, September 3rd, Portico will be open for business. The café is a sleek, modern-looking restaurant located on the first floor of the Canopy Hotel on Ionia Ave in Downtown Grand Rapids. It'll be open for breakfast and dinner where everything is made from scratch and locally sourced.
Canopy's general manager said in a statement that the restaurant highlights local and represents Grand Rapids.
Our Portico space exudes the rich history of Furniture City through our Mid-Century Modern Design. Rich wooden textures and art throughout the space are a subtle nod to the logging industry that on which Grand Rapids was built. (via MLive).
Their menu includes sandwiches like a burger and a BLT that has me salivating over its description, a variety of salads, flatbreads, and specialty dishes like their cornish hen and cornbread. They're also serving up cocktails all made from local distilleries like New Holland Brewing and Long Road. All the beers on draft are from Michigan breweries.
MLive says that Portico has already been open during the day to grab sandwiches but Friday is their official opening for dinner service. Their website shows that the café is open daily but dinner will be available Tuesday through Saturday from 4p-9p.
Just looking at the pictures of this space this is a restaurant I could see myself spending hours in eating good food and lounging while sipping a few cocktails.
Canopy by Hilton hotel opened about a year ago and includes Knoop, a rooftop bar and restaurant.
Five Out-Of-The-Way, Inexpensive Grand Rapids Restaurants