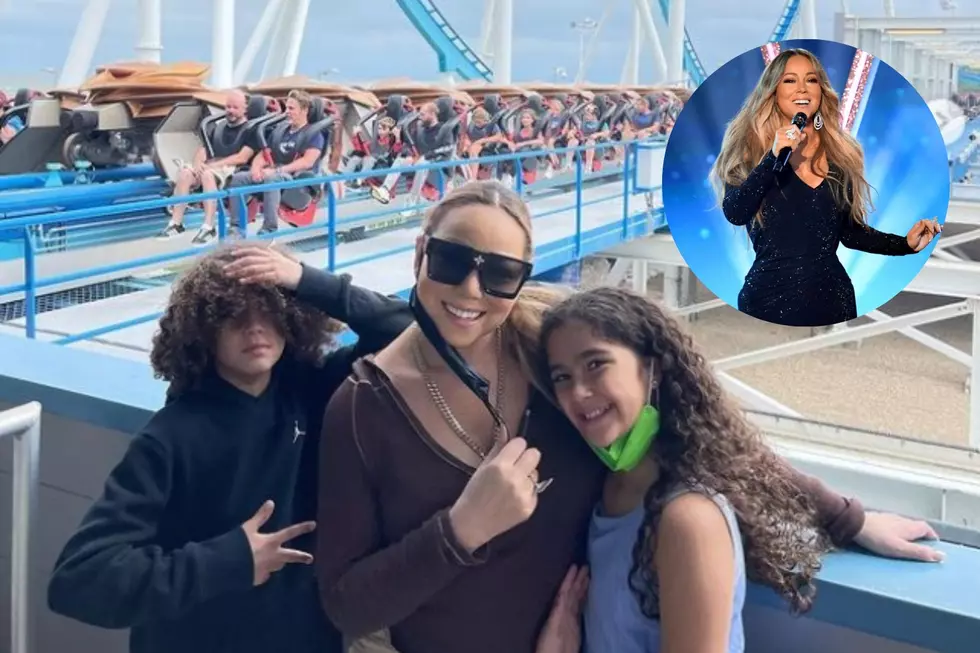 Mariah Carey the Latest Celebrity to Enjoy a Summer Favorite Cedar Point
Photo: Mariah Carey Instagram/ Getty Images
Cedar Point has been a hot spot for celebrities over the summer for sure. First, it was the country star and American Idol judge Luke Bryan spotted enjoying the park with his family, and now you can add singer Miriah Carey to the list
The superstar was spotted over Labor Day weekend enjoying the 150-year-old amusement park in Ohio. Carey was seen taking in rides and attractions at the Midwest's favorite theme park with her 11-year-old twins with Nick Cannon, Moroccan, and Monroe.
Fans were seen snapping pictures and Carey herself shared photos with her kids on social media. The star even took time to snap a few pictures with fans including Bowling Green State University Assistant Basketball Coach Steve Wright who was able to grab a shot of Mariah with his daughters.
Although parkgoers were chatting it up about spotting the megastar taking in the coasters and rides, the real conversation was on what she was wearing. Carey showed up in true New York fashion wearing heels for a day at the park. Carey, herself even noted the fashion mishap in an
Instagram
"Had the best time at @cedarpoint! Never again with the heels though,"

 
Just wouldn't be Mariah style if she didn't though, right?
Inside Mariah Carey $5.6 Million Atlanta Mansion
Here's a look inside Mariah Carey's $5.6 million Southern Colonial mansion in Sandy Springs, located just outside Atlanta.
9 Gone But Not Forgotten Cedar Point Rides You May Remember
Cedar Point has been around for over 150 years and has seen some great coasters. Many rides have come and gone. Check out nine classics here.
Vintage Cedar Point Photos