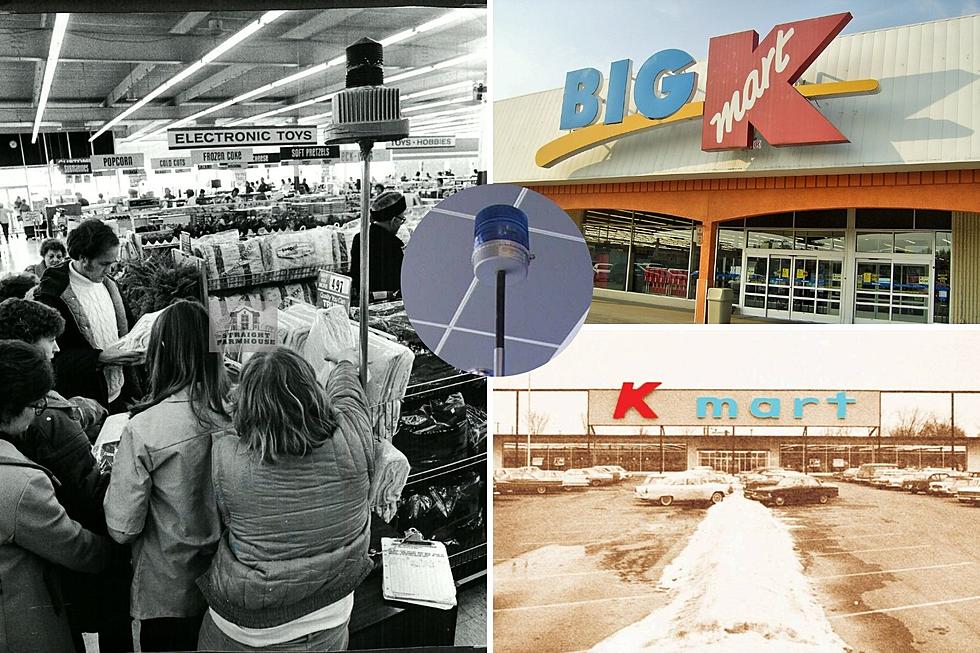 Michigan's Last Kmart Is Shutting Down And You Could Shut The Lights Off
📷 Straight Farmhouse Museum/Facebook
The nationwide chain that got its start in Michigan in 1962 is getting ready to close its last store in the state on November 21st.
The last store, a Super Kmart in Marshall, is the last one in the state and one of only 16 locations listed on the Kmart website.
The first location was opened in Garden City in 1962.
From the book 5000 Ways to Know You're From Detroit:
Detroit's S.S. Kresge Corp. opened its first Kmart store on March 1, 1962, in Garden City, Michigan, four months before the first Walmart opened. At its peak in 2000, Kmart operated 2,171 stores, including 105 "Super Centers." Kmart was famous for its "Blue Light Specials:" at regular intervals, a store worker would switch on a portable police light, offering a deep discount in a specific department, blasting the special over the store's public address system. At the height of Kmart's popularity, the phrase "Attention Kmart shoppers!"
Online reaction to the news was mixed, with some sadness, and some realizations that it was probably time for the retailer to finally close:
Kmart was still the best. Head and shoulders above Wal-Mart. You bad they didn't have the leadership at the to to want to compete...they world have won. ❤ -Linda Diane Green

Never updated the deteriorating stores, took the fun out of the blue light and never stayed up to date with what customers wanted. -Michael Shepard
It was a splendid idea at the time. I spent a lot of time in many locations and always found what I needed. -Marta Chmielewski Martray
THEY COULD NOT WAIT ... until ""after"" Christmas to close ??? -Gregg Reynolds
If you want one last Kmart experience, according to CNN, the Marshall store is hiring cashiers for the clearance sale, with hourly rates at $25 an hour. Who knows, you might be the last one working and get to shut the lights off one final time.
MORE: Some Fun Photos From Michigan's Past
SEE MORE: Michigan Tunnel of Trees Tour