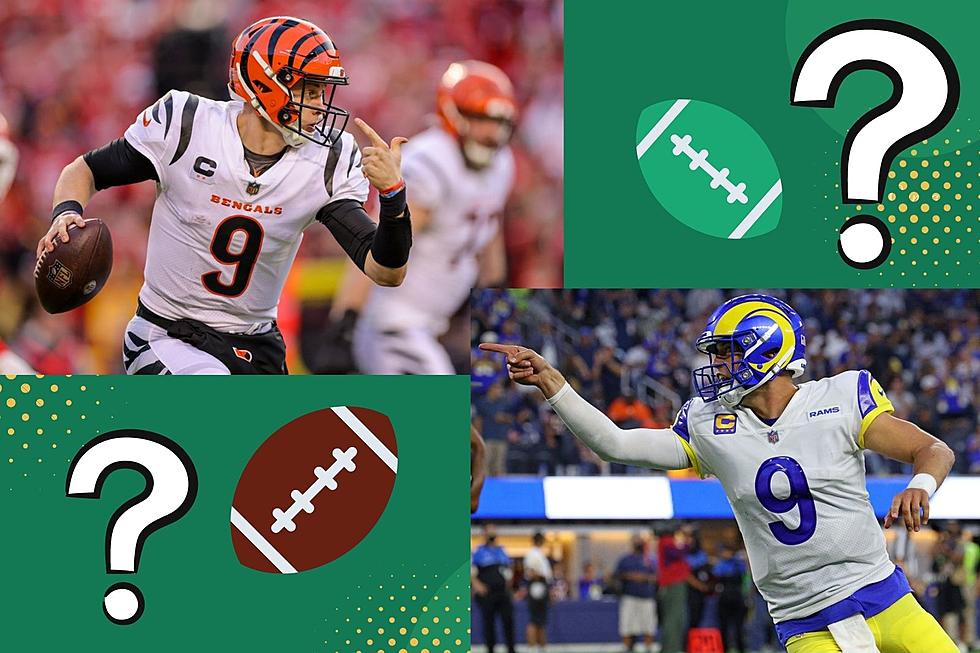 What Do Michigander's Google The Most About The Super Bowl?
getty images-canva
The big game is coming this weekend. It's the LA Rams versus the Cincinnati Bengals on Sunday, February 13. Kick-off is at 5:30pm and can be watched on NBC. LA is favored to win the game and the forecast at So-Fi Stadium in Inglewood, California calls for sunny skies and 72 degrees. This will be Super Bowl 55. What else do you want to know?
Michigan's Most Googled Question About The Super Bowl:
MI Bets decided to find out America's knowledge about the big game by analyzing each state's "Super Bowl IQ" and most Googled questions about the Super Bowl.
In Michigan, the most googled question about the Super Bowl is: Who won the Super Bowl in 2020? The answer is the Kansas City Chiefs. 
By analyzing thousands of different terms related to the Super Bowl, MI Bets was able to determine how well each state knows their Super Bowl knowledge.
Michigan's Most Googled Question About The NFL:
One of the more common questions asked in the google machine was "how many quarters there are in football? They must be new. The answer is 4.
In Michigan, the most googled question about the NFL is: Who is Dan Campbell? The simple answer is The Detroit Lions head coach. 
How Will You Be Watching The Super Bowl?
MI Bets found that 62% of fans plan to watch this year's Super Bowl at home. Meanwhile, 24% are going to a party, 9% are hosting the party and 5% plan on watching at a bar or restaurant.
Nearly half of the 4000 respondents stated they believe the Super Bowl should be moved to a Saturday instead of being played on Sunday. 14% of people call in sick the following Monday.
40% of people believe the halftime show is too long. This years halftime show will feature Dr. Dre, Snoop Dogg, Eminem, Mary J. Blige, and Kendrick Lamar.
Although we talk about those Super Bowl commercials a lot, only a slight 12% say they tune in just for the commercial breaks.
For a complete look at the entire report, you can click here.
Sports Figures That People Love to Hate
Sports would be boring if you loved everyone. There always has to be a villain, and we've put together a list of prominent sports figures that a lot of people can't stand.